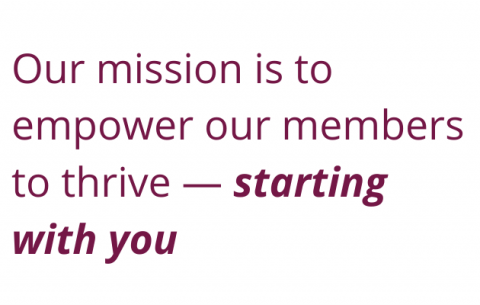 For Whatever's Next, Start With Us
VSCPA members have access to the learning, people and information they need to thrive and excel in their careers. 
Whether you're just starting out or looking to make a transition, our leadership development, career center and member networks have what you need to make that next step a reality. Explore more
High-Quality CPE, Steep Member Discounts 
VSPCA members get 20+ FREE CPE credit opportunities each membership year. That's a $800 value. On top of that, we offer deep discounts on our learning products with discounts ranging from $50 - $250 off registration.  Explore free CPE and member discounts. 
Leadership Is Action, Not Position.
Our VSCPA volunteer opportunities get you out of the office and into the community and the board room, virtually and in-person.
We have a seat at the table for you with dozens of opportunities to lend your expertise and insight to the organization and the profession.  Explore Leadership Opportunities
Over 300 Employers Pay Dues
Wondering if your employer will pay your membership dues in the Virginia Society of CPAs (VSCPA)? They probably do! Here is list of 300+ firms that we know support their employees by paying their membership dues at the VSCPA.
Join the VSCPA Today!
Something amazing happens when 13,000+ CPAs and other accounting professionals come together and we want you to be a part of it.