Make new connections and grow your leadership skills while giving back!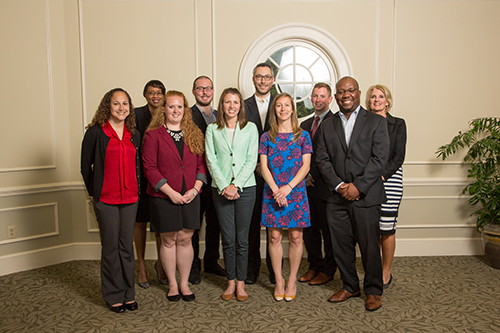 Volunteering with the VSCPA is one of the best professional development experiences you can have while giving back to the community. By volunteering with us, you'll gain additional leadership experience, build your résumé and forge new friendships. No matter your interest, we have many ways you can get involved! Ready to volunteer?
Join the volunteer pool on Connect
VSCPA volunteers are invited to attend the Leaders' Summit, a two-day leadership program exclusively for volunteers. Join the volunteer pool and check out our volunteer openings. For more information on the volunteer opportunities listed, contact Student & Member Engagement Specialist Lauren Simonetti at [email protected] or (804) 612-9427.