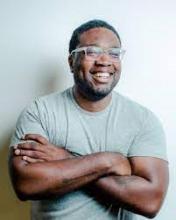 In a business world packed with self-proclaimed thought leaders, keynote speakers, and influencers…Ace is a thoughtful listener and mediator.
Yes, he happens to be a great speaker, but his exhilaration comes from being able to read an audience - in person or digitally - and draw from them their toughest questions, greatest vulnerabilities, and boldest ideas.

Whether it is business decisions to invest or liquidate, for non-profits to focus or broaden, or individuals to embrace diversity or reject it… Ace brings an intellectual openness and human humility to issues.  He's firm in ensuring audiences are respectful, but embraces the hard discussions and alternate perspectives to find paths toward understanding one another and moving issues forward.