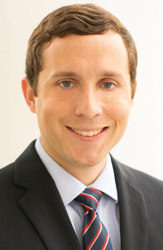 By Eric Sandridge, CPA
Director — Higher Education Programs
Virginia Auditor of Public Accounts, Richmond
When most think of the role of the CPA, government is not the first industry that comes to mind. However, government CPAs are the very definition of "Public" accountants. Government CPAs work to ensure accountability in budgeting, effective monitoring of expenditures on essential government programs, proper calculation and collection of taxes and assessments, and accuracy in financial reporting. Government CPAs are well-versed in the importance of transparency and are focused on the needs of not only the clients they serve, but the constituents as well. These constituents, citizens, taxpayers, legislators and regulators rely on CPAs for important information regarding the state of government finances. State audit organizations, like Virginia's Auditor of Public Accounts (APA), provide independent assessments of state government performance and make recommendations to improve the efficiency and effectiveness of government operations.  
In addition to operational activities, CPAs play an important role in providing advisory services and guidance to government entities. One such example is the Local Fiscal Distress Monitoring process used by the APA as an early warning system to identify potential fiscal distress at localities within the Commonwealth of Virginia. While this type of monitoring provides important information to constituents, lawmakers and local elected officials regarding potential fiscal distress, it can also provide a locality with an additional tool to measure financial progress. CPAs can provide an independent sounding board to assess feasibility of the government's plans to achieve financial stability.
Opportunities for talented CPAs in government are numerous and diverse. With government services in public education, healthcare, social services, risk management and insurance, compliance, transportation, debt and investment management, and pension benefit management, it is no surprise that CPAs' role in government accountability is ever expanding. As a CPA, a career in government is a way to emphasize an important part of our profession's identity: A commitment to the public.