A career as a CPA is a lifelong journey. While you can use the credential to get into any number of niche positions, there's a well-trod path through the public accounting field that's open to anyone who can get their license.
There are certain inflection points on that path that carry a little extra weight — points where an accountant effectively moves into a new phase of his or her career. With the new LEAD initiative focused on developing leadership qualities and skills, the VSCPA hopes to help guide members through each of those times, but the motivation and drive to advance must come from inside. We spoke with several VSCPA members who recently moved into one of those new phases about how they got to that point in their careers and what it meant to them professionally.
Transition 1: The First Job
It's the age-old conundrum: You can't get a job without experience, and you can't get experience without a job. Fortunately, for accountants, there's a well-established internship structure that allows prospective employees to gain some experience and show off what they can do while learning more about the industry.
Internships mean different things at different employers, of course. But the way that an internship is structured and the demands placed on interns can say a great deal about a firm.
"With my firm, the internship was very flexible," said Zach Felder, who interned at Mitchell Wiggins in Richmond before being hired full-time as a staff accountant last year. "It was, 'Focus on your school.' It was 20 hours a week, and I ended up working closer to 30 because I could and they had the work there for me. But it definitely was what landed me the job and also let me know that this is a place I would like to work."
Michael Yankoski, CPA (right), was hired as a staff accountant last year at McPhillips, Roberts & Deans in Norfolk. Before being hired full-time, he interned at the firm twice, between his junior and senior years at the University of Virginia (U.Va.) and between graduation and his master's program.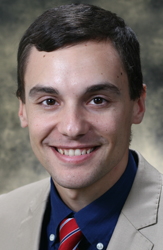 "It's a two-month interview, in a way," he said. "It's not like they're constantly trying to catch you, but you're able to show your skill set more fully in a couple of months than in a couple of hours."
Felder and Yankoski took different paths to the accounting profession. Yankoski, 25, followed the traditional path, completing the aforementioned five-year master's degree through U.Va.'s McIntire School of Commerce. Felder, 33, spent several years in automotive equipment sales and worked his way through John Tyler Community College and Virginia Commonwealth University (VCU).
As their experiences show, both paths are valid ways to break into the profession with their own unique pros and cons. The traditional path is generally thought of as a better way to get into the Big Four firms, but non-traditional students still have plenty of career options if they perform well. In some ways, Felder said, it's even an advantage. His work in auto sales, in particular, correlated well with Mitchell Wiggins' auto dealership practice.
"Being a little bit older, some things were easier for me to pick up. I was a little bit better at seeing the big picture than someone without real-world experience," he said. "And it got me a little more in tune with business structure, because I'd experienced that before — different sorts of businesses, how they operate. It made me a little more knowledgeable all around, a little older, a little bit grayer."
Those traits even helped Felder bypass some programs Mitchell Wiggins makes available to its interns. Those programs are intended to help interns get a feel for the day-to-day life of a public accountant and gauge and develop skills related to client service — skills that Felder had already demonstrated in his previous jobs.
Felder (right) got his résumé in order and landed the internship that led to full-time employment at Mitchell Wiggins. His trial period saw him put in charge of migrating and reconciling client data in a new system, and he says his performance was a "huge part of getting the job."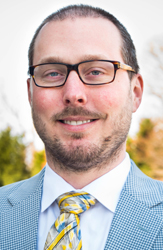 While he was proving himself to the Mitchell Wiggins brass, he was also getting an idea of whether or not he wanted to work at the firm after the internship ended. His final post-internship interview covered how the internship changed his perspective and where he saw his career going.
"The internship is a trial period not only for you, but for the company," he said, "so you can feel out each other and see if it's going to be a good fit both ways."
So after you secure an internship and dazzle the higher-ups, you've still got to get through the interview process. An interesting résumé is a big part of that, and whether you're trying to stay at the same firm or find a new employer, a little research goes a long way.
"Having had the opportunity to be in a few interviews this past recruiting season, but from the other side of the table, it is nice to see when a candidate has done their research and knows something about your company and the company's culture," Yankoski said. "Somebody who is asking questions which are more informed than, 'What's your main client base?' is able to show that they care about the company they interview with, and that is good to see."
What's the key to success once you've got the job in hand? Don't be afraid to seek out help. For Yankoski, that meant inquiring about the logistics of taking the CPA Exam. For Felder — who was halfway through the Exam when this article was written — it had more to do with getting guidance on projects.
"Don't be afraid to ask questions, because there is a big disconnect between what is taught in the classroom and what is enacted in the field," he said. "That was the biggest thing for me to overcome. Being older, I like to think I know a thing or two, but being willing to ask questions and not sit there and spin your wheels figuring out everything out for yourself. I could have spent 10 hours figuring something out when 10 minutes of coaching and direction would have gotten me there."
Transition 2: Managing Others
That brings us to the people in charge of answering those questions, and Bryan Campbell, CPA, is one of them. He was a staffer at Dixon Hughes Goodman from 2006–2011 after graduating from the University of Mary Washington, becoming a manager in 2011 before being promoted to senior manager in 2014.
That's two moves up the ladder from a staff position, and each one brought its own responsibilities and challenges. The first promotion put Campbell, 32, into more of a leadership role, while the move to senior manager — which he described as a "future partner-type position jump" — brought increased responsibilities in mentoring and business development.
"I've been really lucky," said Campbell (right). "The first client that I brought in was when I was a senior associate. Resourcefulness and business development have been keys for my career advancement. But that's not always how you see it happen from a career progression perspective. You have to build the technical skills to get to manager, hone in on business development and eventually take on the senior manager and partner roles."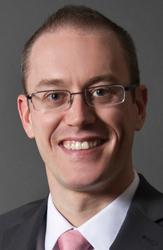 Getting that promotion is about more than technical skills, of course. Running a team, supervising colleagues and getting the most productivity out of disparate personalities are major components of success at the manager level. That means identifying and nurturing talent are critical.
"The way that I was able to grow and grow quickly was to have a really good team of people working with me," Campbell said. "If you start wanting to move up the ranks but you don't have the strong levels of senior associate or manager on your team, to help support and run jobs, it makes it very difficult. to progress and shift responsibility to others.
"I don't like the 'delegation' term, but 'sharing responsibility' is a good way to say that, and it's very important. Most very successful managers or senior managers who have moved up the ranks quickly are surrounded by great teams — and that's true of most occupations, not just accounting."
Which is why it's important to create and promote a culture of upward mobility. That's not to say that firms can't be productive with people in established roles who are fine to stay in their current position forever. Many firms, particularly those on the smaller side, work perfectly well that way. No practice design is one-size-fits-all.
But creating an atmosphere where people can grow professionally means that there has to be a mechanism to clear the decks for promotions. That's one of the reasons Campbell founded Innovate: Norfolk, a collaborative initiative at DHG focused on teambuilding and sharing.
"Essentially, you're investing that time in your folks to get them training and be there as a resource, but letting them grow into their role and the next role, to keep them moving up," Campbell said. "The only way I could figure out how to do that was for me to get out of people's way, and the only way to make that happen was to figure out a way to move up myself."
All the team success in the world won't help you move up if you haven't shown you're worthy of a promotion. But you won't get there if you don't know what's expected of you. That's why it's important to have clear, established expectations for each level of the org chart.
"If you made manager tomorrow, do you have the skills that you could immediately begin reviewing work papers and meeting with clients on your own?" Campbell said. "Not that the first year, you have to figure out the whole thing, but are you prepared so that you're not just getting pushed into that level, not knowing the expectations? You should already have some of those skills developed before you get there and hopefully someone has been mentoring you for the next position in advance.
"That's where that constant two-way communication comes in. People need to know the things they need to work on to get there so that they're ready for that discussion."
While technical and professional skills are a big part of getting a promotion and being viewed as a good teammate, it's important to hone your interpersonal skills as well. Campbell cites four main qualities that he looks for in a teammate.
"The first is trust. That's the most important one," he said. "If you don't have that, the others are pretty meaningless. Next are two-way communication and taking ownership of your projects and career. And final, treating people, clients or internal, the way you would want to be treated. If you were a client, how would you want to be treated by your CPA firm? If you were the staff person on your team, how would you want to be treated by your manager?"
Transition 3: The Big Chair
There are multiple paths to partnership in a CPA firm, each with its own set of challenges. Clint Thomas, CPA, joined Updegrove, Combs & McDaniel (UCM) in Leesburg as a partner late last year after three years at Cherry Bekaert. His status as the new guy in the firm meant he had to do a good deal of due diligence before making the switch.
Connie Hammell, CPA (right), took an alternate route, spending her entire 10-year career at KWC (formerly Kositzka, Wicks & Co.) in Alexandria before making partner last June. Staying with one firm for your entire career presents its own set of challenges and advantages, but that kind of continuity is prized at KWC, which has its own internal term — "homegrown" — for partners who have never worked anywhere else. (Hammell is the firm's fifth homegrown partner.)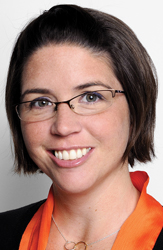 "Our firm looks for somebody who has been committed to the firm over a number of years, has proven they support the vision of our firm and are role models to people coming up the ranks of our firm, and has a positive reputation in the business community," she said. "If they meet those general criteria, then it's something worth discussing."
Hammell, 33, had been a manager before making partner, while Thomas had been a senior manager at Cherry Bekaert before moving over. He had spent most of his career at bigger firms — Argy, Wiltse & Robinson (now part of BDO) in McLean and Cherry Bekaert in Washington. Making the move to a smaller firm made sense from a career and family perspective, but he still had to do his homework before accepting the position.
"It's different from being promoted internally," he said. "I came into a new firm right away as a partner, which has its own pros and cons. Most of the staff, most of the team, doesn't know you. It's important to spend a lot of time up front doing your due diligence and letting them do their due diligence on you.
"For me, it was a process of about three years of meeting with the managing partner every four or five months over lunch to stay connected and see if their needs and my goal of finding a firm closer to home where I could come in as a partner would eventually intersect. It was not an overnight process. You want to do your due diligence to make sure it's a good feel, a good fit."
That process helped Thomas, 44, reach a comfort level with the colleagues who would become his new partners and employees. In addition to selling the partners on himself, he was also able to ascertain whether or not UCM was a good cultural fit for him.
"The vision was painted for me," he said. "I knew what the next five years looked like, and really, what the next 20 years looked like. I didn't have to come in guessing or wondering.
"That's a key thing for people in my situation. You have to have a comfort level with the existing partner group, and they have to paint the picture of what your role is and what it's going to look like. I got all that as part of my move."
Partners in accounting firms bring a wide variety of skills to the table. Some are your traditional rainmakers, of course, rising to the top based on their ability to generate business. Others bring other skills to the table, be they management acumen, technical skills or something more nebulous.
"We have a partner group of 11 people. Not every one of those people is going to be a rainmaker," Hammell said. "Some of those people are technicians, and they're brilliant. I will never hold a candle to their ability to pore over the Internal Revenue Code."
That can be doubly true for would-be partners in Thomas's scenario, who are likely to be bound by noncompetition agreements when switching firms. Thomas, who has a noncompete with Cherry Bekaert, was brought on board with the understanding that he would be focusing on elements outside of business development.
That was good news for Thomas (right), who has five children and places a high premium on work-life balance. It also meant that he needed to sell himself in other areas.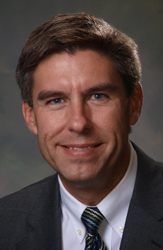 "One of the other things they were excited about me doing here was that I bring in a lot of ideas as far as practice management," he said. "We got rid of men being required to wear ties right away. I'm one of the first people here to have a laptop rather than a desktop. There are little things along the way that we're doing to improve people's lives here."
Those kinds of responsibilities can pile up for new partners, who must broaden their focus to areas they hadn't previously involved themselves with.
"The things I worry about have definitely changed," Hammell said. "When you're coming up through the ranks, you're worried about making sure everything lines up the way it's supposed to. When you're a partner, you're worried about making sure the job gets through, but also that the employees are happy, that the clients are happy, and all the administrative things you never were responsible for before."
Not every accountant is cut out to be a partner, of course. And even if they were, there aren't enough spots to go around. But for those who want to make the jump, preparation, due diligence and proactive action are musts — as is building a network that can help you get in position for your next move.
"It's all about relationships, knowing who to call and knowing they'll take your call," Thomas said. "You never know when you're going to need to make that phone call."
Transition 4: Riding Into the Sunset
There's one more major inflection point in a CPA's career that we haven't covered yet — the end. Sometimes you find the end, and sometimes the end finds you. The latter was the case for VSCPA member Sammy Cohen, CPA (right), whose long career in government and public service in the Hampton Roads area came to a premature end when he suffered a stroke.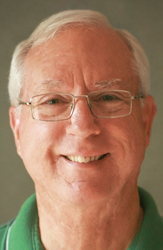 Cohen, 64, is quick to point out that he has made a full recovery, but he still elected to call an end to his accounting career. That involved some logistical issues as he worked to help his coworkers at Virginia Beach City Public Schools, where he was director of business services, take over his responsibilities.
"I had been mentoring and training the business services staff before having a stroke and subsequently retiring," he said, "and continue to do so via email and visiting the site to answer questions and provide history and insight."
Replacing that kind of institutional memory is one of the biggest challenges firms deal with when the time comes to replace a longtime employee. Sometimes that means a small firm needs to find someone to take over its clients, whether through a takeover or succession. In cases like Cohen's, it's showing the ropes to other employees who then take over the work.
That's the tack that Phil Umansky, CPA, took in December, when he retired after 27 years as a full-time professor at Virginia Union University (VUU) in Richmond. Because his was a planned exit — his wife, Carol, retired from her adjunct position at VUU at the same time — he had time to get his affairs in order, so to speak.
"You don't want to leave work one day and have people calling, saying, 'Where's this? Where's that?'" said Umansky, 59. "I worked over the last month cataloging my files so that whoever took over would be able to find everything."
Just because a CPA is retired from his or her day job doesn't mean they have to slip out of the profession entirely. While Cohen wasn't a tax specialist during his career, he's taken on that role through his volunteer work with the U.S. Internal Revenue Service's Volunteer Income Tax Assistance (VITA) program, and he's taken on other responsibilities as well.
"Since retiring, I have been doing more volunteer work, such as volunteering as an instructor and coach to teach personal finance and budgeting to people under the City of Virginia Beach/Hampton Roads Bank On program," he said.
CPE compliance can be an issue if a retiree wants to maintain his or her CPA license. The Virginia Board of Accountancy's (VBOA) new Active — CPE Exempt status can be an option for some retirees, although licensees must be pre-approved by the VBOA before ceasing CPE compliance.
Keeping up with compliance is especially important for CPAs who plan on continuing to work on a limited basis, like Cohen. Umansky (right) also falls into that category — he says he'll likely do some seasonal tax work and take on limited adjunct teaching opportunities.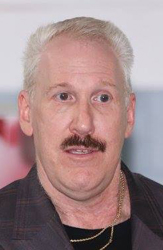 But otherwise, he'll be filling his time in other ways — travel and volunteer activities through the VSCPA and his church. His goal is to strike a balance of enjoying his newfound freedom while still maintaining structure in his life.
"It takes a little bit of decompression to retire," Umansky said. "You're always looking at the clock, saying, 'I've got to get here or there.' When you retire, it's more of a relaxed lifestyle. The stress and the pressure are less. … But you don't want to get where you have absolutely nothing to do."
But his main focus, like that of any retiree, is leading a full, satisfying, healthy life.
"One-third of your life is growing up and one-third is working," Umansky said. "So hopefully the last third is retiring and enjoying life."
Your Map for the CPA Journey
The VSCPA is here to help you navigate the twists and turns of your career path. Your specific needs and necessary skills may change as you climb the career ladder, but the need to learn and grow never goes away.
Technical skills are a major part of the path to partner (or wherever your own journey takes you). But as Bryan Campbell said, there are other factors that become even more important. Business development, leadership, even interpersonal skills can do just as much to determine your professional fate.
With the new LEAD initiative, the VSCPA hopes to do a better job helping you hit those marks. We can help you chart a path to get from where you are to where you want to be. The VSCPA will be by your side as you walk the CPA path.