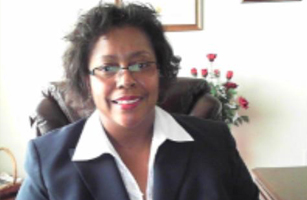 November is Government & Nonprofit Month at the VSCPA! All month long, we're celebrating our members who work in the government and nonprofit sectors and those who use their professional expertise to help governmental agencies and nonprofit organizations with their accounting and financial needs. Today, we're speaking with Marner Harris, CPA, a Williamsburg retiree who formerly worked at the Virginia Department of Agriculture and Consumer Services. Her last work experience before retiring was auditing nonprofit organizations for compliance with Virginia statutes and regulations.
VSCPA: What do you like about working with nonprofits, both from an accounting perspective and otherwise?
MH: I am captivated by the nonprofit's mission! I enjoy reviewing  practices and processes established for goal accomplishment. From an accounting perspective, the nonprofit needs adequate internal controls to ensure that assets are safeguarded, and to promote financial reporting accuracy.
VSCPA: What are the specific challenges that come with nonprofit accounting?
MH: The existing staffing levels and/or volunteerism base may not include those who have a basic knowledge of accounting principles or an adequate understanding of the environment in which the nonprofit operates.
VSCPA: What are the biggest financial issues facing the nonprofit sector today?
MH: The nonprofit is faced with securing donations, fund raising concerns, and ensuring that funds received are properly used in accordance with established rules and regulations.
VSCPA: How can CPAs help nonprofits achieve their missions?
MH: CPAs can assist the nonprofit in understanding finances to aid them in accomplishing their goals, record-keeping accuracy and establishing policies and procedures to guide their overall mission.