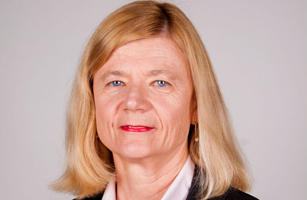 November is Government & Nonprofit Month at the VSCPA! All month long, we're celebrating our members who work in the government and nonprofit sectors and those who use their professional expertise to help governmental agencies and nonprofit organizations with their accounting and financial needs. Today, we're speaking with Cathy Pennington, CPA, a sole proprietor from Falls Church who is a regular CPE instructor on nonprofit topics at VSCPA events. Here, in her own words, is why she likes working with nonprofits:
"I like working with nonprofits because they really do strive to fulfill a mission. Many for-profit companies also have a mission statement but they often seem to ring hollow. My clients are generally smaller organizations. These nonprofits often are more appreciative of the advice I can provide. They often recognize their lack of depth in the areas of accounting and finance and might even take my advice on occasion. More and more these organizations are finding they have to comply with technical requirements in their reporting and in the systems that support the filings. I find it to be an area with a lot going on.
"The challenges often vary depending on the type of nonprofit. Trade associations are often more financially stable, whereas charitable organizations live more "on the edge," at least financially. As a result, cash flow is often the biggest challenge for charitable organizations as is adapting to new ways of thinking and new processes. The nonprofits with sufficient cash flow can offer the opportunity to try new things with a bigger budget but there is an element of a for-profit company with these organizations. Members want to receive value for their membership fees, so the organization has to constantly review its offerings and pricing. Having a good system in place to track costs is crucial.
"As CPAs, we can bring a deeper knowledge of financial fundamentals to organizations that have smaller staffs or other resource limitations. I enjoy the opportunity to be involved in solving problems and sometimes just helping them implement regular reporting and accountability. Helping them accomplish their mission can be very rewarding."