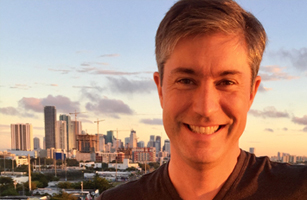 We're celebrating our international members as we look at globalization in February, and that includes a spotlight Q&A with Brenden Owen, CPA, corporate services manager at Helmerich & Payne International Drilling Co. in Buenos Aires, Argentina. Here's what he had to say about his career abroad.
VSCPA: Where are you originally from?
BO: I grew up in Virginia Beach and studied at the College of William & Mary.
VSCPA: How did you get connected with the VSCPA?
BO: I joined when I started working for PricewaterhouseCoopers after studying accounting at night at the University of Maryland.
VSCPA: Why do you maintain your membership when living abroad? 
BO: To maintain my professional connections, as well as maintain my link to VA.
 
VSCPA: How did your career path lead you to your current position?
BO: PwC led to an opportunity with Grant Thornton in Argentina, which led to an opportunity with a client in Buenos Aires over 10 years ago, and here I am....
 
VSCPA: Have you worked anywhere other than your current company?
BO: Absolutely — as an accountant I worked in D.C. for 5 years with PwC, then a software startup, then US Airways, then moved to Argentina and worked here.
 
VSCPA: Do you do any work that crosses international borders? 
BO: My current job has me physically and intellectually crossing borders frequently. I just got back from Oklahoma for a committee meeting on foreign assignments and expat benefits, and am leaving next week for Bolivia for several meetings.
 
VSCPA: What do you like about your current position? About accounting in general? 
BO: The opportunities to work on special projects in the international arena, explore commercial opportunities in Argentina, and explain the international marketplace to the home office in Oklahoma.
 
I am one of those accounting nerds that loves accounting even though i don't do a lot of it in my current position.  I love the theory of accounting and explaining U.S. GAAP to local staff.