February is diversity month at the VSCPA, and the VSCPA is spending the entire month spotlighting the contributions of our diverse membership. Our next spotlight member is Vishali Kachiraju, CPA, a sole proprietor from Richmond.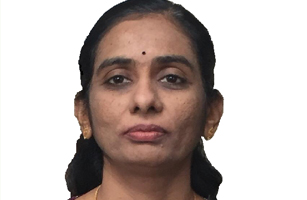 VSCPA: What led you to the accounting profession?
Vishali Kachiraju: I've loved numbers since I was a child, and later, I liked to interact with people with various backgrounds — working class, non-working class, businessmen, etc. —  and finally landed in public accounting, where I can interact with people of all walks of life. 
VSCPA: What do you find most fulfilling about your career?
VK: I can see many different businesses from the employer angle and employee angle. Sitting in a CPA chair, I feel like I know both sides of the coin. 
VSCPA:  Who are the role models and mentors have helped you the most in your life? In your career? 
VK: My dad, of course! He was a university librarian, and I feel he might have read all books in his library. He always gives me advice on how to deal with challenging situations in my profession and I always lean on him in case of need. 
VSCPA: How can the accounting performance ensure a diverse workforce in the future?
VK: I feel public accounting surely has a major role when it comes to diversity. As we see people from so many different countries coming to the United States every day, there will be surely a need for international expertise. Worldwide income declaration, foreign tax credits, etc., will have a major impact on the workforce. This profession is quite progressive with convenience and flexibility, so women, senior citizens, etc., can always have their role in this profession.