February is diversity month at the VSCPA, and the VSCPA is spending the entire month spotlighting the contributions of our diverse membership. Our next spotlight member is Tida Strey, CPA, senior financial analyst and accountant at the National Education Association in Washington. Tida is a member of the VSCPA's Accounting & Auditing Advisory Committee.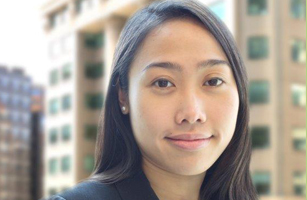 VSCPA: What led you to the accounting profession?
Tida Strey: I have an undergrad degree in economics, but I realized that I didn't want to do the research that goes along with that degree. Instead I decided to pursue a master's degree in accounting because it would set up a great foundation for most business careers I wanted to pursue.
VSCPA: What do you find most fulfilling about your career?
TS: I have an opportunity and flexibility to work on various aspects of accounting.
VSCPA:  Who are the role models and mentors have helped you the most in your life? In your career? 
TS: My father is my mentor. He always supports me and pushed me to stretch my limits, but always valued family more than work. He is an entrepreneur who never gives up. He started working as an engineer and quit his job to start his own business. He failed many times, but he never gave up and finally became a very successful businessman when he engineered different chemical mixtures for concrete. 
VSCPA: How can the accounting performance ensure a diverse workforce in the future?
TS: Encourage more hiring of minorities in order to promote diversity and inclusiveness.