June is CFO Month at the VSCPA! All month long, we're spotlighting our CFO members and the value they bring to their organizations. Today, we're speaking with VSCPA member Kerry Mack, CPA, CFO and chief administrative officer of KIMC (U.S.), Inc., in Arlington. Here's what Kerry had to say about his career as a CFO: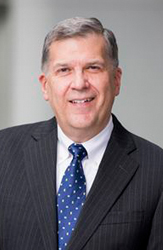 "After getting my accounting degree, I started with (what was then) Price Waterhouse. I wasn't sure exactly what type of industry I wanted to work in and I had been advised that working in a Big Eight accounting firm was a good way to get exposure to a variety of different companies and industries. That turned out to be true, though by chance I ended up spending a fair amount of my time auditing financial institutions. After a few years at Price Waterhouse, I was recruited to join the World Bank, which had been one of my audit clients.  I started in the financial reporting area and, over the next 22 years, moved around in different accounting and treasury areas — initially as senior staff but moving into management positions. 
"I have been in my current position for almost seven years now. One of the people I had reported to at the World Bank was recruited to be the CEO of a new company. He, in turn, asked me if I would come be his CFO. After many years of increasing specialization at the World Bank, I saw it as a great opportunity to expand my perspectives by going to a much smaller company where I could be involved with all aspects of the company. I am currently CFO and Chief Administrative Officer so, in addition to overseeing the finance functions, I also oversee human resources and information technology, both of which I had some involvement with previously but not all at the same time.
"In terms of skills needed, I think it goes without saying that finance skills are crucial for a CFO. Organizational skills are also important. There are always multiple balls in the air and you need to stay on top of it all. A crucial part of this is delegation since you can't do it all yourself. Having good staff that you can trust to do their jobs well and knowing how much to stay involved and how much to just let them so the job as they see fit is always a delicate balancing act.
"I can't overstate the importance of communication skills — writing, speaking, and listening.  Finance and accounting people are often very quantitative.  I came from a liberal arts background before getting into accounting and, certainly early in my career, I found that my ability to write and communicate clearly often set me apart from other accountants.  As I moved up, I have noted that others in management positions also have the ability to communicate clearly with others.
"What I like about being a CFO for a small company is the ability to be involved with all aspects of the business. It gives me a good perspective as to how all the pieces fit together and that definitely colors my approach to issues and the decisions that I make. I think this ability to be a bridge between the finance functions and other aspects of a business is one of the key things a good CFO can bring to a company."
---
Carolyn Luckadoo, CPA​
CFO, Bay Electric Co.
Newport News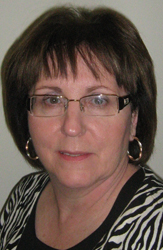 VSCPA: What led you to the accounting profession?
CL: I went to college unexpectedly early after my junior year of high school because my family moved from Georgia to North Carolina. I had not really thought about my college major very much before I enrolled, but initially, I decided to major in office administration and to get my teaching certification. After my first accounting principles course — called elementary accounting by my professor — with encouragement from a summer job supervisor, I changed my major to accounting.
VSCPA: What led you to the CFO position?
CL: During my public accounting career, I worked for every size CPA firm — a sole practitioner, a regional firm and a former Big Eight firm, and I was a partner at a local firm. I also worked three years as the controller of a privately held company. Each of these positions added layers of experience and knowledge in many areas of accounting along with insight into what goes into managing businesses.
Bay Electric was a client that I serviced at the local firm, and I pursued the position when the owner decided to hire a controller. I thought that I would work less hours in private accounting than I did in public accounting; however, that did not exactly work out as I thought it would. After about a year here, I was fortunate to be given the title of CFO; however,  I function as a combination CFO/Controller with some other oversight responsibilities such as human resources.  
VSCPA: What are the most important skills needed to be an effective CFO?
CL: I think that different skills may be more effective in one company than in another company. This depends on the size of the company, the industry, whether the company is public or private, the ownership structure, etc. In my position, my income tax experience and background is very important. Providing the additional information that management needs to make decisions is also important, whether it is additional analysis of past or potential transactions, or understanding the nuances of benefit plans, etc. So the skill most needed by a CFO may be the ability to adapt to provide what your organization needs.  
VSCPA: What non-accounting skills are important for a CFO?
CL: Of course, everyone says that communication skills are important, and I agree. Written communication may be the most important because of email. Other skills may be important at different times, including decisiveness, empathy and recognizing when you need additional information to make an informed decision or additional knowledge regarding a new concept or product.   
VSCPA: What are the main benefits a quality CFO brings to a company?​
CL: A quality CFO instills confidence in the numbers and operations of the company for the management group, employees and any vested parties outside the organization such as bankers, insurers, investors, etc. A quality CFO is reliable, consistent, ethical, leads by example, and is unwilling to compromise his or her integrity.
---
Sarah Beamer, CPA
CFO, Mount Rogers Community Service Board
Wytheville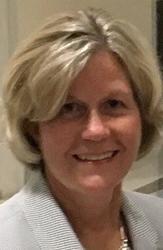 VSCPA: What led you to the accounting profession?
SB: The most influential factor leading me to an accounting career was the fact that my dad was a CPA. He worked as a named founding partner in a small local public accounting firm in Wytheville. Then my older brother became a CPA, taking the industry route, which also influenced my decision. Finally, I had the opportunity to take accounting in high school as a junior and senior, to confirm that I liked the subject.
VSCPA: What led you to the CFO position?
SB: I began my career in public accounting, working in the Roanoke office of KPMG — then known as one of the "big eight" international public accounting firms. After attaining the level of manager there, I decided to return to college to earn my MBA, actually thinking that I might continue on to eventually teach at the college level. While finishing my MBA (having left KPMG for full-time graduate study), I had an opportunity basically fall in my lap. I was hired to establish the internal audit department for Virginia Tech's related corporations (e.g., the Virginia Tech Foundation, Corporate Research Center, etc.). After six years there, I realized that I had externally audited and internally audited, so I was ready to be on "the inside" — helping to make the numbers and implement the procedures that others would audit. Both my external and internal audit experiences prepared me very well for "the inside"!
VSCPA: What are the most important skills needed to be an effective CFO?
SB: One important financial skill for a CFO to possess to ensure effectiveness is an understanding of the difference between a budget, cash flow and accrual basis activity. If a CFO can guide an organization in developing and living within a sound budget, cash flow and accrual basis financial activity should follow a course to ensure stability. A second technical skill that is essential is familiarity and comfort with technology. Efficiency, both within accounting and outside of accounting (throughout a company), is driven by technology.
VSCPA: What non-accounting skills are important for a CFO?
SB: The two most valuable non-accounting skills important to the effectiveness of a CFO are communication skills (including the listening part of communication) and analytical skills. When I was studying accounting in college, I never dreamed how much communicating I would be doing, both orally and in writing. As for analytical skills, a CFO is constantly weighing options to make decisions. Quantitative and qualitative analysis is critical to making the soundest decisions possible — regarding routine financial transactions, staffing, vendor evaluations, strategic planning, capital asset opportunities, etc. 
VSCPA: What are the main benefits a quality CFO brings to a company?
SB: A quality CFO brings financial stability to a company. In achieving such stability, a quality CFO is able to help manage growth as well as contraction when necessary. A quality CFO also helps ensure that a company develops and/or maintains a favorable reputation — locally, regionally, nationally and internationally.