June is CFO Month at the VSCPA! All month long, we're spotlighting our CFO members and the value they bring to their organizations. Today, we're speaking with VSCPA member Justin DuBrueler, CPA, CFO of Wealthcare Capital Management in Richmond. Watch this page all month long for more profiles of Virginia's top CFOs!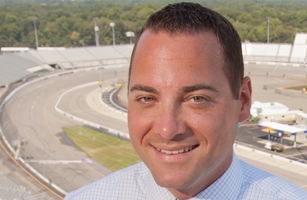 VSCPA: What led you to ​accounting as a career?
JD: I've always enjoyed business, so I thought early on accounting would align with my interests, and once I began taking accounting classes in high school, it was an obvious fit. I enjoyed the work, and I committed myself to acquiring the CPA designation. As I gained more experience in each segmentation within the accounting profession, I knew that sitting isolated behind a desk was not for me long-term, and thankfully this is such a diverse field that there is an option for every personality. Of course, I like tackling the challenges of the financial statements, but I'm happiest interacting with people and driving strategy.
VSCPA: What led​ you to the CFO position?
JD: Hard work is the short answer, and although it doesn't make it any less true, the long answer is a clichéd list usually given at high school graduation speeches: always do the right thing; be respectful and mindful of others; work hard; follow your intuition. And whatever your dreams are — to be the CFO of a million- or billion-dollar company, to be the author of a New York Times bestseller, to be a doctor or lawyer or kindergarten teacher — know there are no shortcuts. Just be willing to work extremely hard and never give up, no matter how many setbacks may come your way. I began my career as a staff accountant at a small firm, and the road has rarely been easy, but I worked relentlessly toward improving the breadth and depth of my skill set in addition to bettering myself as a leader, the latter of which I know is the most important.
VSCPA: What are the most important skills needed to be an effective CFO?
JD: An effective CFO is one who is acutely analytical and at the same time strategically minded. CFOs must be able to see the entire scope of the company's comprehensive goals while simultaneously performing detailed financial forecasting and analysis. This balance is crucial to success, since the CFO is often relied upon outside of the financial function for problem-solving, negotiating, decision-making, and driving execution. An effective CFO also possesses excellent time management skills, allowing flexibility and fluidity within his or her schedule. The environments in which we work are typically high-speed and high-pressure, and being able to prioritize projects then quickly pivot is essential. It happens often.
​VSCPA: What non-accounting skills are important for a CFO?
​JD: Easily the most critical skill is effective leadership, which means being a good negotiator and an even greater facilitator — someone who figures out how to get something accomplished rather than focusing on the reasons why it can't be done. Sure, you need to be technically skilled in accounting and finance, but the most vital tools in your toolbox are those that distinguish you as a leader rather than simply a manager: the difference lies in being an excellent listener even when you may not agree, empowering those around you through autonomy instead of authority, always doing the right thing even when it isn't popular or easy, and never allowing the politics of business to stifle your contribution or your attitude. Remember that political frustrations exist in every sphere of business, from Wall Street to Main Street, so you have to be able to maneuver within them while accomplishing your goal. Lastly, don't blindly believe that being in a numbers-based field exempts you from honing your communication skills, both written and oral. Writing a well-worded letter, holding a well-spoken conversation, and even (gasp!) capably speaking in public are essential aptitudes in any profession, and you won't go far without them. So, if these aren't your strong suits, practice; if they are, practice some more.​​
VSCPA: What are the main benefits a quality CFO brings to a company?
JD: In principle, the primary functions of a CFO are to provide his or her company with financial insight and fiscal diligence, and CFOs are often thought of within their organization as the gatekeepers to the finances, but in practice we wear many hats. Undoubtedly, it is essential we act as financial controllers and treasurers for the business, but it is just as important that we add value by developing strategic operating plans, identifying growth opportunities and barriers to entry, recognizing business drivers for effective execution and performance measurement, understanding micro- and macroeconomic conditions that could be either favorable or unfavorable to the company or industry, and mitigating risk to ensure future viability and success. CFOs are anchors within their organizations, and like most positions of leadership, if you enjoy a constant challenge and don't mind a little blood, sweat and tears, being a CFO could be for you.
If you stay in business long enough, your integrity will likely be tested. When that time comes, please remember that the easy thing and the right thing are many times mutually exclusive. No matter how tempting it might be, don't trade your character for the corner office. The latter will always be there for those who are willing to work for it; the former is something you'll never get back.
---
Cathi Michie, CPA
CFO, Shenandoah Valley Workforce Development Board, Harrisonburg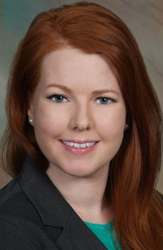 VSCPA: What led you to accounting as a career?
CM: I actually started my college career wanting to major in philosophy, as I was drawn into the instructors' demands to think logically, critically and independently about the texts we read and the world around ourselves. However, as I continued my college career, I realized that I needed both the hard and soft skills that would be marketable to potential employers. During the first few years of my college career, I was employed full-time at a large corporate bank. My experience with that banking institution led me to switch my focus to the business world. Shortly thereafter, I took my first accounting class and came the realization that I was very skilled in accounting and I enjoyed viewing the problems as puzzles to be solved. Pursuing a career in accounting provided the stability I desired as a single parent, along with the ability to continue cultivating a critical approach to the challenging problems that need solving.
VSCPA: What led you to the CFO position?
CM: I started my accounting career in public accounting preparing taxes and auditing municipalities and non-profits; the experience that I gained provided great insight on how different organizations operate and examples of best practices that could be practically applied to my current position. I especially enjoyed working with non-profits and assisting their organization in tightening internal controls, interpreting complicated accounting pronouncements into plain English and helping the organizations achieve their mission. Additionally I was the CFO of a startup company; I was able to assist the CEO through the journey of taking an idea and making it into a successful, sustainable business. Finding an organization such as the Shenandoah Valley Workforce Development Board, whose mission aligns with my passion to individuals help themselves along with cultivating business growth within the Valley, has enabled me to transfer the skills and experiences I honed through my various endeavors to financially and strategically lead an organization.
VSCPA: What are the most important skills needed to be an effective CFO?
CM: An effective CFO should provide insight and analysis of the financial data to the CEO and other senior management. Their ability to interpret what is driving numbers and how decisions financially effect the organization plays a critical function in strategy formation.
VSCPA: What non-accounting skills are important for a CFO?
CM: A critical non-accounting skill that is important for a CFO is the ability to negotiate effectively, negotiation requires diplomacy and the ability to come up with creative ideas to achieve a mutually beneficial solution, the ability to effectively communicate how various decisions will impact your organization and to collaborate to find a mutually advantageous solution is a skill that all upper level managers should possess.
VSCPA: What are the main benefits a quality CFO brings to a company?
CM: The CFO is the partner to the CEO in leading an entity to meet their goals and the CFO's expertise and advice are essential elements in an effective leadership team.
---
Robin Ransom, CPA
CFO, CommonWealth Commercial Partners/The Lingerfelt Companies, Glen Allen
---
Noel Montesa, CPA
CFO, American Roentgen Ray Society, Leesburg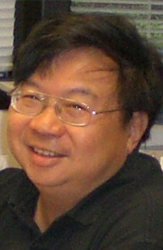 VSCPA: What led you to accounting as a career?
NM: My father was an architect and mother was an accountant. My parents uprooted our family and immigrated to the United States, specifically Arlington. Since 1971, our family has resided in the Northern Virginia area, except for the youngest sibling, who aspired to a Broadway career, living in Manhattan for well over two decades now. He's the only one who fled the South.
At first I pursued engineering in high school, and then, with boredom taking a senior course (as a junior) in Washington-Lee High School, I found the pre-engineering course was not for me. Maybe I had a bad teacher or the curriculum was set as a self-study program. The teacher gave me a book and expected me to understand what I read. No guidance whatsoever since the class was a combination of drafting and pre-engineering. Since I had passed drafting in my sophomore year, I thought I'd get ahead on the engineering. After one quarter and getting a B, I couldn't take it anymore.
I requested a transfer to the high school bookkeeping course in the second quarter. The bookkeeping teacher told me she'd accept the transfer with one caveat — that I catch up what I missed from the first quarter, as they were already well into the course for the year. I agreed and by the Christmas holiday, I caught up and surpassed the class ending my junior year.
The teacher thought I was just taking the course because the students in the class were all female. I was the only male in the room and I focused on the subject, not socializing. By senior year, I was taking advanced bookkeeping and again surpassed the class of five students, and as the third quarter was ending, the teacher had nothing else to give me.
I pursued an undergraduate program at George Mason University and completed the program one semester early. What generally most students take five years, I completed in three and a half. Unfortunately my grades were passing, but clearly unimpressive. It wasn't until I completed my graduate program that my grade was worthy. I completed the masters in accountancy with a 4.0 GPA and passed the CPA Exam on my fourth try.
The first try was no studying — I just took the exam blind. It was my gauge to see where I was. All parts exceeded 50 percent. The second try, I took Becker and followed their entire curriculum. It was horrible leaving only Friday night as date night with my wife and sacrificing 3 weeks of vacation to cram before the exam. That resulted in passing three of the four parts. The last part was Accounting Theory, and the session held on a Friday afternoon for three and a half hours. I figure I was already spent and had very little. The sad part of this was the score was 69. I had the test re-graded and even my employer requested that I be passed on. The appeal took longer than six months and the next exam date caught up with me, so I retook it. One lousy part left, and I was not prepared and again failed with a 67. Upset and determined, I passed it the fourth time with an 83 and after that earned my three letters — CPA.
VSCPA: What led you to the CFO position?
NM: Passing the exam was not enough to become CFO. I started studying technology and the business model of associations, and after many years of experience and learning, I became a CFO. Beyond accounting, a CFO needs to know the business model, member services, publication, legal, human resources, finance and operation. Being able to budget, ensure the facility is well-maintained, staffing, benefit management, and frankly understanding and managing the business are the categories a CFO must be involved with. A CFO is almost a CEO, but more hands-on. A CEO would generally get their information and guidance from the CFO.
If we were in the Navy and running a ship, I would say the CEO is the skipper and the CFO is his or her "Executive Officer". Don't get me wrong, the skipper is important, but it's the executive officer who makes the ship move.
The path was just taking on more and more responsibility until you realize, and the organization realizes, you are doing all the aspect of running a business. You might as well take the title "CFO."
VSCPA: What are the most important skills needed to be an effective CFO?
NM: The most important skill a CFO needs is the ability to communicate with peers, subordinates, other personnel from various departments, the CEO and board members. By being in the middle of all the conversations, a CFO will gain insight on the priorities and processes of an organization. Other team members must be able to speak openly to the CFO to formulate a solid and representative budget and to be able to sell it to his or her cohorts that best provide the best financial result for the organization. Following the ability to communicate, a CFO must be able to formulate and implement the organization's strategies and responsibilities. This can be completed with the use of various tools and generally these tools are software that enables and accurately reflect the true picture of the organization.
So learning finance, contract negotiation, management skills and, of course, maintaining his or her know-how for a favorable outcome. You must always be learning.
VSCPA: What non-accounting skills are important for a CFO?
NM: To name a few, the Microsoft suites, HR rules and regulations, math and finance, legal, and future planning of the association through its corporate strategies. The more a CFO skill is improved, the more likely that person will succeed because nothing ever works without money. Money is the blood of the organization and like the blood in a human body, the heart regulates its movement. So the CFO regulates the flow, and the more knowledge, the better.
VSCPA: What are the main benefits a quality CFO brings to a company?
NM: One word: EXPERIENCE. A number of academic offerings by various universities will never be enough as a lot of the intuition and knowledge a CFO will capture will be from his or her own people. Current knowledge is important and valuable to any new organization. Ability to critically think, process and influence a culture of trust and competence with the organization. And finally, INTEGRITY.
In any audit of an organization, the auditor will ask the CFO who or where in the organization risk for fraud. He or she better answer the auditor that he or she has the highest risk of fraud because he or she has the heart of the association. No human body will function without the heart; no organization can function well absent a competent CFO.
---
Lori Overholt, CPA
CFO, VSA Resorts, Virginia Beach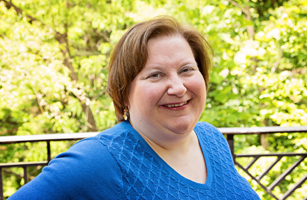 VSCPA: What led you to accounting as a career?
LO: I took an accounting course in high school as an elective and liked it. My mother started her career as a bookkeeper, so I had an interest in it.
VSCPA: What led you to the CFO position?
LO: I have a diverse accounting background and worked in public accounting with mostly small businesses, doing both audit and tax. I then worked for several large companies in their multi-state tax departments and found that strategy and creativity were key. I believe those skills transferred into the CFO role very well. When you are in tax, you need to understand the whole business and how things work to maximize tax planning. That understanding is essential for the CFO as well.
VSCPA: What are the most important skills needed to be an effective CFO?
LO: I believe strategy and leadership are the most important.
VSCPA: What non-accounting skills are important for a CFO?
LO: I would say communication skills are the most vital, as well as the ability to build relationships.
VSCPA: What are the main benefits a quality CFO brings to a company?
LO: The ability to look forward and help formulate strategy for the company so actions and goals align.