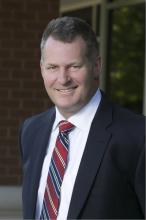 Richmond CPA firm Meadows Urquhart Acree & Cook, LLP (MUAC), just celebrated its 15-year anniversary. Here, Managing Partner Doug Urquhart, CPA, answered questions on how his firm has changed, challenges it's facing now and much more. 
In 2004, MUAC started with "four partners, a small book of business and a desire to grow," Urquhart says. Now, the firm has 30 employees and its office space is 16 times its original size. The firm focuses on financial services, high net worth individuals, real estate development and construction industries.
 
MUAC's Strategic Vision
We operate as a team of professionals who strive to help clients and employees reach their potential. By exercising ownership over the process, we deliver solutions that are timely and operationally effective. As our employees realize their potential, we envision them becoming partners and owners and creating a firm that exists beyond the founding partners. 
From Then to Now
Fifteen years ago, we had one staff person and hired mostly experienced directors and managers. Today, we have a developmental culture, and most of our hiring is for interns and entry-level staff. By training them on technical and soft skills, we have employees who are ready to be promoted and professionally excel as they gain experience. 
Relating to Clients
One of our core values is "in your shoes." We think that by living this, our clients feel understood and our solutions are implemented more easily and timely; two things that are necessary for clients to reach their goals. We step into our client's shoes by looking at their whole business: where they are, where they've been, where would they like to go and determine what is preventing them from getting there. Creating these relationships is what has kept many of our clients with us for 15 years!
A Focus on Fun & Community
It is hard not to notice how much everyone is digitally connected. We felt that face time among coworkers was decreasing, especially during tax season when there are numerous reasons to stay at your desk and work hard. We implemented "recess" in which everyone takes a break to connect with their coworkers. As a result, we found that this built a sense of community as people got together to take a walk, play office basketball, or just catch up. This time away from computers and cell phones is a great mental reset during a stressful time. 
Firm Innovation
We believe that the future of services in our industry will require a more consultative and forecasting skillset. We have established developmental programs that train staff to gather, analyze and present forward looking data to business owners to help them make more timely and better decisions for their business.
Challenges Ahead
Training staff on technical and consultative services continues to require a lot of effort. It is a challenge to provide staff with an environment that allows them to develop as efficiently as possible. We are constantly updating our training programs to utilize new technology. 
Clients' Concerns
There is an abundance of information, particularly on the Internet, that is not vetted. Business owners can experience information overload without knowing what they should be paying close attention to. CPAs can provide tremendous value by taking that information, organizing and analyzing it, and then creating actionable steps for clients to take. 
Attracting Talent
We promote Richmond as a great place to have a career. Many of our employees return to the area after graduating from Virginia colleges or growing up here. We work closely with local universities to find interns who then join us full-time upon graduation. Our collaborative culture enables us to be more than just numbers people. 
Do you or your firm want to be featured? Contact VSCPA Communications Director Jill Edmonds to learn more.