Jill Mitchell, CIA
Associate Professor of Accounting
Northern Virginia Community College
Retweet, feeds, follows, @, direct message, #,  posts. Social media today comes with a new language to learn. Once CPAs speak that language, social media can be an effective tool to build their brand. As a college professor, I admit that I did not jump on every social media platform right away. However, I realized that I was missing out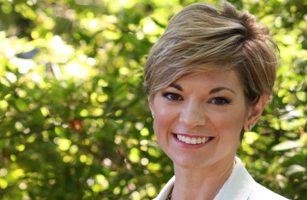 on an opportunity to connect with my students. CPAs have that same opportunity to connect with clients and other professionals.
There are many different social media platforms and to use them effectively, you first should experiment with them to determine which ones will be most appropriate to engage with your network. Create an account for each and start exploring. See who is using each platform.  Once you get comfortable using them, then you can develop a strategy on how you will use each.
Upfront, I think it is important to differentiate between personal and professional usage.  Using social media, you should look for opportunities to share your professional expertise, industry updates, your firm's services and culture, but also to show that you are a real person, someone to whom anyone can relate.
Let's look at some of the more common platforms, and how you may consider using them.
Facebook: The positive aspect of Facebook is that you can probably find anyone and any business here.  Facebook is easy to set up, and you have the option of creating a page for your business, like the VSCPA's page. I made the conscious decision to keep my Facebook personal. I use it just to connect with family and friends.
LinkedIn: I was an early adopter in 2004 of LinkedIn, which launched in 2003. In fact, I wish I would have had access to it earlier in my career. LinkedIn is my professional social media platform. Any time I meet someone new, I try to connect on LinkedIn. I like to use the groups feature to join groups of interests for discussion. I also have a private group of all of my former students so that they can connect and help future students in their careers. CPAs could consider creating such groups to facilitate discussion of special interest topics.
Twitter: If Facebook is 100 percent personal, and LinkedIn is 100 percent professional, Twitter falls somewhere in the middle. Of all of the social media platforms, Twitter has surprised me the most. Twitter is where I am able to connect not only with my students, but colleagues, experts, and even professional athletes, like @JohnIsner! Tweeting forces you to write concisely (140 characters only) and thoughtfully. You can quickly share your ideas and photos from professional events. I use my Twitter feed as my news source when I need to quickly learn "what's going on in the world." 
On Twitter, I share articles related to the accounting profession and career advice that I believe would be of interest to my followers. And, to let my students know that I am a "real" person, I sometimes tweet about my personal interests too.
Instagram: If you are in a business where you can share what you are doing with pictures, Instagram is an excellent choice! Because Instagram easily allows you to create multiple accounts, you can have one personal and one professional.  
All of these platforms have mobile apps which you should consider using. Social media waits for no one. You need to be able to tweet and post as events happen.  You know what they say nowadays, if you don't post a picture it never happened!  Follow me on Twitter @profmitchell and let's engage!