Editor's Note: This is part of a series of profiles highlighting the diverse interests and careers of VSCPA members. Know a member (including yourself) who would make for an interesting profile? Email VSCPA Communications Manager Chip Knighton.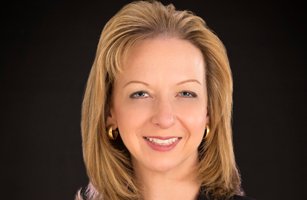 Wytheville, population 8,000, might not have the hustle and bustle of Northern Virginia or Richmond. But the town has given VSCPA member Tara Adams, CPA, the opportunity to weave herself and her firm into its fabric, and she's grateful for the opportunity.
Adams, a member of the VSCPA Board of Directors, is a partner with Adams & Delp, a tax and accounting firm in Wytheville that, in her words, does "everything but audit." Her clients run the gamut from small mom-and-pop businesses to international companies drawn to the manufacturing facilities and convenient location of the Southwest Virginia locale.
"We all have our specialized areas, but when you're in a tax practice and you're supporting small business, which is what we're supporting, you have to have that consulting piece," Adams said. "It's very important that you're able to develop that. It can't just be all tax. You have to have that knowledge that goes with it."
Adams has spent her entire life in Southwest Virginia, growing up in Blacksburg and staying home to attend Virginia Tech. She zeroed in on accounting in high school and never wavered, getting her bachelor's degree before joining Carilion, the region's biggest health-care provider, in the accounting department.
"Accounting pretty much fits my personality," she said. "I was interested in the work, in helping people and offering advice that's valuable to them."
She transitioned into public accounting in 1999 and joined Adams & Delp in 2002, making partner in 2007. Since joining the firm she's focused on helping her clients, providing personal service and entrenching the firm in the Wytheville community.
"In a smaller community you do have to remember that while today it's very easy to send an electronic message or text message," she said. "We've found it's so important for our clients to get that face-to-face conversation from us or to get that phone call from us. 
"That, still, is what, for any client, earns your continuing trust from them — not only doing a good job, but having that relationship and keeping it. For the client base that we serve, it's very important to them."
Wytheville has become a success story in economically depressed Southwest Virginia by leveraging its location at the intersection of Interstates 77 and 81. The town's infrastructure base has drawn companies as large and well-known as Pepsi and Gatorade to the area.
Adams has worked extensively with numerous area companies of all sizes, finding particular success with clients in the automotive and manufacturing industries. She's helped some clients succeed to the point where they need to move on to a larger firm.
"We're always glad to see clients grow that large and even eventually outgrow us," she said, "because it means they've been very successful."
But her business book also includes numerous local businesses and nonprofits her coworkers patronize on a regular basis.
"It's rewarding to see the startups and businesses that you've helped," she said. "There's a nonprofit that we helped start up and get going recently, and it's great to see their posts on Facebook that they have women and children who are now staying there who they're helping. That's really rewarding. It's not just someone who just walks out the door and you don't hear anything from.
"We're constantly running into our clients no matter where we are in town. We use our clients' services a lot. It's rewarding to know that they're doing well."
That community commitment extends to Adams' personal life, where she has served as president of the Wytheville Rotary Club. She lives with her husband and two sons on a 125-acre farm in Wythe County and is happy to be a Southwest Virginia lifer.
"The thing I like most is the people. We're fortunate to live in such a great community of people," she said. "The New River Valley, extending into Southwest Virginia and into Wythe County, is a great community. It's nice to have a sense of community where you live."