Editor's Note: This is part of a series of profiles highlighting the diverse interests and careers of VSCPA members. Know a member (including yourself) who would make for an interesting profile? Email VSCPA Communications Manager Chip Knighton.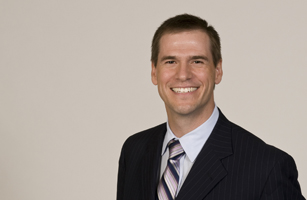 Few VSCPA members can speak to the respect the CPA credential draws than Ryan Losi, CPA. He's only participated in CPA Assembly Day once — hey, that's today, and you can participate virtually here! — but his General Assembly experience goes much deeper than that.
Losi, a shareholder and executive vice president at Glen Allen-headquartered firm PIASCIK, was the driving force behind a successful VSCPA-backed bill in the 2014 session that conformed the Virginia tax code with federal law related to Interest Charge-Domestic International Sales Corporations (IC-DISC). His work on the bill — including background research, public relations and testimony before the House and Senate Finance Committees — piqued his interest in the lawmaking process.
"It's an experience that everyone has the opportunity to do," he said. "That's the great thing about our country. Everyone's voice does count, and if you can build your case, you can have your moment and speak to a bill. But you really need to be prepared.
"The time that you have is limited, because [lawmakers] have a lot of bills to consider. Anything you can do on the front end, i.e. CPA Assembly Day or even before that, to prepare them, and shorten the time that it takes to drill home to the entire committee why you're advocating or opposing the bill, becomes all that more important."
In addition to dogged work from Losi and VSCPA members and staff, a major reason why that bill passed — really, a major reason why any recent VSCPA-backed legislation passed — was the work of Sen. Walter Stosch, CPA (R-Henrico). Stosch's financial acumen and the earned trust from his General Assembly colleagues gave any bill he deemed appropriate a fair shot at passage.
Unfortunately, Stosch retired at the end of his most recent term, leaving the VSCPA without a member in the General Assembly for the first time since he took office in 1983. While the Society has strong relationships in the General Assembly, that's no substitute for having a respected CPA in place. And Losi considered throwing his own hat into the ring.
"I actually thought about it long and hard," he said with a laugh. "The last few months of 2014 and the first few months of 2015, I thought about it a lot. I spoke to two other delegates who are currently serving and have been serving for over a decade, maybe close to two decades, and really tried to get a sense for the amount of effort and time it would take.
"I spoke to my spouse about that, and my colleagues in the firm and my children, and I ultimately concluded that it wasn't the right time for myself. My wife and I are newly married and have five children under the age of 12 combined. We have a growing firm and just opened our second office in Beverly Hills, and it just wasn't the right time for me to dedicate and commit the time to it."
That would be the Beverly Hills of 90210 fame, an appropriate address for a firm with PIASCIK's clientele. The firm was founded in 2001 as a boutique tax and financial practice for professional athletes and other high wealth clients, but has expanded beyond that original vision to provide tax financial services to a diverse group of high-net-worth clients including musicians and multinational corporations.
It's heady stuff for an idea that grew out of founder Steve Piascik's small stable of professional golfers at a previous firm. Losi, who met Piascik when both were working at KPMG in the late 1990s, started out early specializing in international taxation and came on board to bring that expertise —eventually taking charge of the firm's business development efforts.
Given that your average professional athlete or world-famous musician tends not to operate out of Richmond, that leads to a lot of travel for Losi and the firm's other rainmakers.
"There was a lot of effort to really market and brand and define what those services are," Losi said. "How do you really communicate that? But what it did mean is that having an international practice and a professional athlete/entertainment practice in Richmond required travel, as there's not a ton of that going on in Richmond. So we travel a lot, both inside and outside the U.S. It's a dynamic practice, so we have to have the professional who wants to serve that kind of client."
Evidence of "that kind of client" is readily apparent at the PIASCIK offices. Signed jerseys and other memorabilia dot the walls and tables in offices and common areas, even if the partners are often traveling to visit clients.
"We've got clients who play on Sunday," Losi said. "They're in the playoffs right now or they got knocked out of the playoffs. We have all sorts of different stories. We've had guys come close to winning the U.S. Open or the PGA. We've got entertainers who have written Academy Award-winning films or who have managed talent for stuff that you hear every day on the Top 40 list."
It's been a wild ride for Losi as he's helped PIASCIK grow into a bicoastal operation with a high-rolling international clientele. He's leveraged technology and new communications tools to help mold a firm that punches above its weight.
"The Internet has been a big, big help in allowing us to be found," he said. "In essence, it allows us to have a platform that's equal to national and international firms. Going back before the Internet, unless you had a physical presence in each market, you really didn't have a way to own that or tap that market. Now the customers can find you without you being in their physical marketplace. We can specialize in certain areas of taxation and really serve a particular base."
Losi, a native of Memphis, Tenn. and a graduate of Virginia Commonwealth University, joined PIASCIK in 2005 after stints at BDO, KPMG, PricewaterhouseCoopers and DK Advisors in Charlottesville. He spent most of his career in international tax and continues to focus on that in his current job.
It's not easy for Losi to find free time between his job, his growing family and his VSCPA responsibilities (in addition to his advocacy work, he's served on the Society's Tax Advisory Committee since 2013, among other volunteer positions, and is also a CPE instructor). He grew up as an avid fisherman and tries to find time to hit the water, and he also plays basketball and golf to stay active.
That tends to be easier when he's traveling than when he's at home living a "Brady Bunch" lifestyle after remarrying. He and his wife have a combined five children, all between the ages of 6 and 11.
"When we all jump out of the Suburban, people go, 'Oh my gosh,'" he said. "But it's the easy years now. They're not driving and they're pretty self-sufficient. Once they hit 5, it's really easy, and from what I understand, once they hit the teen years, it's much more difficult. The only difficult part of it now is the logistical side."