Editor's Note: This is part of a series of profiles highlighting the diverse interests and careers of VSCPA members. Know a member (including yourself) who would make for an interesting profile? Email VSCPA Communications Manager Chip Knighton.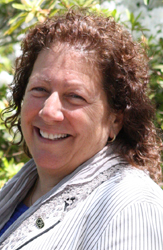 As a licensed CPA and attorney, new VSCPA Board of Directors Chair Lisa Germano, CPA, J.D., is well versed in the importance of experience and expertise. Now she's focusing on the importance of volunteering not only as a way to give back to the profession, but also a way to build both of those qualities with the help of others.
"I don't know that I could be the best advisor to the clients that we have today without the collaborative effort of people I've met over the years," she said. "It's just been a blessing to have met the people that I have and have so many mentors. Half of them probably don't realize that they've mentored me over the years. You take a little bit from one person and a little bit from another person. I think that's what you do as you volunteer. You really observe the people that you're working with. You sit around a table and collaborate. There's so much to be learned if you listen. That's what volunteering has done for me."
It was the advice of one of those mentors that led Germano to the accounting profession in the first place. She had majored in accounting at Iona College in New York, but did so with no intention of making it her career.
"I didn't want to be an accountant," she said. "I didn't think that I could sit and do spreadsheets for the rest of my life. That's the way I envisioned my accounting career would be."
She then attended law school at Ohio Northern University, where she met the mentor who put her back on the accounting path, Prof. Louis Lobenhofer. Following Lobenhofer's advice, Germano sat for the CPA Exam, passing three parts on her first go-round while still maintaining a full law course load. She passed the Exam on her next attempt and moved to Virginia after accepting a job with Musselman & Associates, a Charlottesville firm that allowed her to take advantage of her unique combination of skills.
That firm was also where Germano met Debbie Coyner, CPA, a fellow VSCPA member who had a hand in both of Germano's longtime businesses.
"They had a unique practice," Germano said. "Both Bob and Carolyn, husband and wife, were attorney CPAs. Carolyn ran the accounting practice in one building and Bob ran the law firm in another building, and there was a parking lot in the middle. I was hired as an associate in the law practice, but Debbie was housed in the accounting practice, and they put me in an office across the hall from her."
True to Germano's mentoring mindset, the pair had a profound influence on each other. Coyner was the one who told Germano about the retirement-plan job opening that led to the formation of Actuarial Benefits & Design Company (ABD), the  Midlothian employee benefits practice that consumes most of her time. And Germano encouraged Coyner to attend law school, leading the pair to found Coyner & Germano in 1987.
That firm continues to exist, with the Charlottesville-based Coyner doing most of the heavy lifting. Germano runs a small tax practice through the firm, maintaining a small group of longtime clients.
Germano founded ABD in 1989 and cites that tax practice as a big reason why she's able to stay abreast of the latest tax developments.
"I didn't want to be a law firm and I didn't want to be a CPA firm," she said. "I couldn't get my head wrapped around being either one, and I had a choice. Either one of them would have been a professional practice. But what we were doing was so unique and so boutique-like that I thought we should just be a regular corporation, but treat ourselves like were a professional corporation.
"That's the foundation for everything that we do here. We act like we're a CPA firm in our ethics and our internal procedures and how we work with our clients. But we're not licensed as either one."
With such a small firm in a niche practice area, it would be easy for Germano to hole up and focus on her own work. But her social nature won't allow that, and she has embraced volunteering through the VSCPA, the American Institute of CPAs (AICPA) and the Virginia Bar Association as a way to expand her network and expertise.
"We've all kind of morphed into our own little areas over the years," she said. "You kind of start out as a general practitioner, and you figure out what your passion is, where you might feel more affinity. It's really cool to look back and know people for as long as we have and see how we've all progressed. Back then, we were wondering, 'What are we doing?' It's really fulfilling to know that any question a client of ours might have that we don't have the expertise here for, we can pretty much get them the expertise."
As VSCPA chair, Germano hopes to bring that kind of influence to the VSCPA's younger members.
"That mentoring, from someone who's been there, done that — maybe not in your shoes, but in similar shoes — has the ability to give people permission to be a little more bold in their thinking, in their innovation and how they communicate what they really want or need," she said. "I think that's really valuable."
Growing up in Mamaroneck, N.Y., Germano envisioned a life of commuting into New York and joining the business community. While completing a law school program in England, she met a young Irishman named Larry Lawless who led her to change her plans.
"I grew up with guys walking to the train station with the briefcase, with their raincoat on, their hat," she said. "I would see them walking to the train station. Thirty minutes later, they're at Grand Central Station. I always thought that I'd have a little briefcase and I'd wear my suit and be working in New York City, and then I met Larry, and he did not like that fast pace. He couldn't imagine me doing that. He didn't want to do that.
"I was never going to get married. I was never going to have kids. Now I have a husband I've been married to for 33 years and two kids in college. Never say never."
New York was too fast-paced for Larry, who liked the rural landscape around Ada, Ohio, where Germano was in law school. Virginia provided a workable compromise.
But as flexible as Germano has been in developing her career, she's stayed true to herself. She credits that to the influence of her grandparents, who emigrated from Italy to New York to build a life for themselves.
"My grandparents really taught me to be happy with who you are," she said. "Don't ever forget your roots. Not ever forgetting your roots is so important. We have the blessings of getting so many of the things we strive for in life. We can't forget why we wanted them and the fire in our belly."