Editor's Note: This is part of a series of profiles highlighting the diverse interests and careers of VSCPA members. Know a member (including yourself) who would make for an interesting profile? Email VSCPA Communications Specialist Chip Knighton.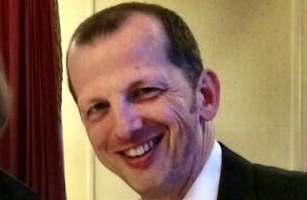 At first glance, accounting and classical music wouldn't seem to have that much in common. Maybe that's why Mike Wagner, CPA, made the decision to switch majors at the University of Illinois. Either way, he's been happy with his decision.
"Music is a really hard way to earn a living," he said. "I was on the classical side, and they're just very competitive auditions, and there aren't a ton of jobs to be had. I wanted something a little more stable, a little more predictable. Accounting is definitely one of those things."
Just as he thought, accounting has provided a stable living for Wagner, a senior manager at Grant Thornton in Alexandria and a member of the VSCPA Board of Directors. In particular, he's settled into a nice niche in audits of federal government entities — first at KPMG, then at Alexandria firm Cotton & Company, and on to Grant Thornton.
It was Cotton & Company that led to Wagner's involvement with the VSCPA. His bosses encouraged him to get involved, and he joined the Accounting & Auditing Committee (A&A) in 2009 before working his way up to the Board of Directors. His work in the federal arena, dealing with standards from standard-setting bodies like the American Institute of CPAs (AICPA), the U.S. Government Accountability Office (GAO) and the Federal Accounting Standards Advisory Board (FASAB), made the A&A Committee a natural starting point.
"Just being in auditing, we were always having to keep track of any new audit standards that came from AICPA or GAO," he said. "Doing federal work, we'd have to track the organization that sets GAAP, FASAB. We were always monitoring those anyway, since they would have a direct impact on our audits. It wasn't much of a stretch to add a couple more standard-setting bodies to track. Writing comment letters to respond was a little bit new, but tracking issues was something I had to do to stay current on the audits anyway."
While Wagner has moved off the A&A Committee, he's still keeping up on governmental audit standards at Grant Thornton, where he's spent the past year and worked mostly on the audit of the U.S. Marine Corps financial statements.
"It's been a great experience," he said. "They're the first of the four military services to get any of their financial statements audited, so it's nice to be a part of that."
It's a far cry from what he expected growing up in Alexandria, where he focused on his clarinet playing. He spent a year as a music major at Illinois before switching to accounting, but still finds time to pursue his musical leanings as the bass player in a local cover band, South Bay. His two children inherited their father's musical leanings, with his daughter playing saxophone through high school and his son playing trumpet through middle school.
Wagner also recently began a recreational hockey career, playing center in a league in Fairfax County.
"I always ice skated off and on and had decent skills that way," he said. "I started going to skates and practicing more and more and got on a novice team. It's been a blast.
"…Those are the only two hobbies I'm allowed to have, because they take so much time."