Editor's Note: This is part of a series of profiles highlighting the diverse interests and careers of VSCPA members. Know a member (including yourself) who would make for an interesting profile? Email VSCPA Communications Manager Chip Knighton.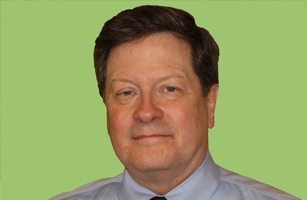 On the surface, narrowing down a career path from "any job" to "fraud examiner" seems like a daunting task. But that's exactly what John Merchant, CPA, did.
Merchant, a principal at Bond Beebe in Bethesda, Md., graduated from the University of Virginia with a degree in psychology — a major that makes "grad school" the obvious answer to any question about future employment. But a summer job at an accounting firm led to a rewarding accounting career for him.
The year was 1973, and Merchant, an Arlington native, was preparing to become a lawyer when he accepted a summer job with Homer Pinkard, a sole proprietor in Northern Virginia. Pinkard's practice required his employees to be true jacks of all trades, giving Merchant a good look inside the profession that would become his career.
"At first, I was doing very simple things," he said. "Very basic bookkeeping, filing of sales tax returns, preparing payroll tax returns and everything you would normally think a bookkeeper or a paraprofessional would do today. But I worked into auditing as well.
"Back in those days, there wasn't that much distinction between tax accountants and auditors. We'd start out in January and go out and do audits until somewhere in early March. We'd wrap up the audits, then everybody came back and became part of the tax department and did income tax returns until April 15. After that, a lot of times, there wasn't a whole lot to do."
Merchant spent five years honing his skills with Pinkard before moving to Bond Beebe in 1978 in an effort to improve his career prospects. He's still with them today after 37 years, and he's now chairman of the firm's audit department and a leader in its thriving fraud examination practice.
"I wouldn't really think to do an individual tax return," he laughed. "That would probably be malpractice on my part if I did it. Things have gotten so complicated on both sides. You can't do both."
He led the way over the past decade as Bond Beebe built its fraud examination practice, getting his master's degree in forensic studies at Stevenson University outside Baltimore. He also obtained his Certified Fraud Examiner (CFE) certification, in large part because of the credibility it confers.
"A little over 10 years ago, we decided we needed to formalize a little bit more," Merchant said. "Clients would call us and look, but one of your main referral sources is attorneys, because quite often, their clients will come to them with a problem, so they find a CPA to look for it. They became knowledgeable about the Certified Fraud Examiner designation, and more and more, will ask, 'Do you have CFEs on board?'"
Merchant also sees professional education from the other side as a longtime instructor. He has taught accounting at George Washington University and the George Meany Center for Labor Studies, as well as internal seminars and trainings at Bond Beebe.
After relocating to Glen Allen in the Richmond area — a move that has him driving to Maryland and back three days a week and telecommuting the other two — Merchant dipped his toe into teaching for the VSCPA with a pair of fall seminars and a session in the Society's Digital Rewind virtual conference.
"I like finding people who are interested in the subject matter and wanting to improve themselves, just like I am when I'm sitting in the class," he said. "If people take the time to take the course, hopefully they're trying to boost their knowledge and do a better job at what they do."