Editor's Note: This is part of a series of profiles highlighting the diverse interests and careers of VSCPA members. Know a member (including yourself) who would make for an interesting profile? Email VSCPA Communications Specialist Chip Knighton.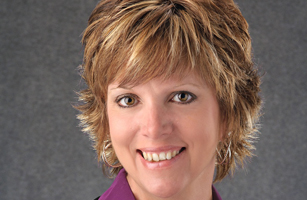 VSCPA member Toni Lee-Andrews, CPA, began her career in 1990 even before she graduated from Mount Olive College in Mount Olive, N.C.  After finishing her bachelor's degree in three and a half years, she found employment at Petersburg firm Gregory & Associates several months before actually graduating.
She and coworker Donna Barwick, CPA, left Gregory & Associates in 1996 to strike out on their own. They formed Barwick & Lee and were building their practice when an opportunity arose to join forces with another Tri-Cities CPA, Francis Andrews. (All three are VSCPA members, and Andrews became a life member in 2013.)
"Francis Andrews had the firm Andrews & Taylor," Lee-Andrews said, "and Mr. Taylor passed away in the fall of 1997. Donna and I looked at each other and said, 'What would we do if something happened to one of us?' So we wrote a letter to Mr. Andrews saying, 'We don't want your clients, but if you need some help behind the scenes, we can help.'
"We were still growing our firm. We had some time. So for one tax season, Donna and I each worked in his office one day a week. After our first tax season doing that, he asked, 'When are you moving in?'"
As you may have guessed from her current surname, Francis Andrews and Toni Lee became more than just business partners. In 2004, almost six years after forming Andrews, Barwick & Lee (ABL), they married.
"He understands the grueling hours that this profession sometimes entails, especially during tax season," Lee-Andrews said.
Lee-Andrews has voluntarily taken on some extra grueling hours in the form of her peer review responsibilities. She recently finished her two-year term as chair of the VSCPA Peer Review Committee after becoming interested in peer review several years ago through the encouragement of fellow member Jim Brackens, CPA.
Brackens reached out to her after performing ABL's reviews for several years.
"Jim Brackens, who is now the vice president of ethics and practice quality the American Institute of CPAs, was our peer reviewer for the firm," she said. "He would come in every three years and tell me we did a great job. We wrote our own quality control document, which was not required at that time, and he said, 'You really need to get involved in peer review.'"
Lee-Andrews is also currently serving as chair of the Education and Communications Task Force on the AICPA Peer Review Board and as vice chair of the AICPA Joint Trial Board.
Her work in peer review has helped her in her own practice – she's made changes to ABL's quality control procedures and other processes based on good ideas she's gotten from other firms.
"Firms share best practice ideas and software experiences," she said. "A few years ago, I went into a firm that I've peer reviewed that was willing to demonstrate their software allowing the scanning of documents and 'in the cloud' storage with myself and my partners. You develop really good relationships."
So as you can see, Toni Lee-Andrews keeps plenty busy. But she cites work-life balance as one of her favorite parts of running her own firm, and a reason she went out on her own in the first place.
"We both wanted flexibility," she said. "We had smaller children at the time and wanted the work-life balance that you sometimes can't get in a firm as an employee, especially back then.
The phrase "family atmosphere," of course, takes on a new meaning for Lee-Andrews and her husband. They had two daughters each when they got married, and they have a combined five grandchildren, with twin girls on the way.
And it's just as important for Lee-Andrews to work in the Tri-Cities, close to home. ABL's main office is in Colonial Heights (the firm recently opened a smaller office in Chester), near her hometown of Prince George. In addition to her professional activities, Lee-Andrews also serves as president of the Country Club of Petersburg. In her spare time, she enjoys relaxing on the beach and spending time with her family.