Editor's Note: This is part of a series of profiles highlighting the diverse interests and careers of VSCPA members. Know a member (including yourself) who would make for an interesting profile? Email VSCPA Communications Manager Chip Knighton.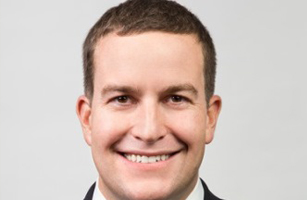 He didn't set out to do it, but VSCPA member and CPA Bo Garner is devoted to nonprofit organizations. As the co-leader of the nonprofit team at PBMares —working with organizations in the southern and eastern portions of Virginia out of the firm's Newport News office — he focuses on helping clients keep their financial statements in order. It all stems from some chance early-career assignments.
"I was assigned to a few nonprofit audits and came to realize the extreme reliance nonprofits have on their CPAs," he said. "I was working with some really messy audits and realized I'm not just checking a box on a report to meet compliance needs. These people really need our help. Working with some of these nonprofits that serve the community and need the help to get their operations and personnel in order was very, very eye-opening for me."
One unnamed engagement, in particular, had a profound effect as Garner pondered the path his career would take.
"It was sloppy," he recalled. "We had 75 adjusting entries, material weaknesses — everything you don't want to see in an audit, we had," he said. "It took forever. They couldn't even get their books to balance. We made recommendations about what they could do better, and the next year, it was a tremendous difference. By the third year, it was one of our cleaner, neater audits."
Garner works heavily with university-related nonprofits to get their books ready for the Virginia Auditor of Public Accounts. He also works with many community-based organizations, dealing with a wide variety of staffing situations and expertise in accounting departments.
There is a varying degree of value that comes with an audit, depending on the CPA firm. "You can tell the difference between CPA firms if there's been solid education or not," he said. Regarding changing CPA firms, Garner adds, "Sometimes it's seamless and they have all the stuff they need. Sometimes they didn't ask what they should have and they don't have what you need. There's always some education needed when there's a transition between auditors. But a good audit firm can help train a client to be prepared."
For Garner, helping nonprofit clients improve their operations is a public service informed by his Christian faith. But he and PBMares back up their professional services with direct involvement in fundraising as Garner himself has even run in races and played in golf tournaments.
Part of PBMares services involve going through policies and procedures for their nonprofit clients.
"There is a lot of education to document policies and procedures to make sure they're appropriate," he said. "We consider it successful if we can help a client have all their policies documented and strong internal controls around those policies and procedures. If they were to have turnover, it would be easier to follow."
Garner's passion for nonprofits has led to opportunities within the VSCPA, where he's a well-established volunteer. He has presented at the VSCPA's Nonprofit Finance Summit in past years and accepted numerous other speaking opportunities.  He's a member of the Society's Young Professionals Advisory Council and worked on the task force that developed the MentorMatch program. He's also a VSCPA Ambassador for PBMares, working closely with firm administrators to disseminate information and opportunities quickly.
Combine that with his day job, his volunteer work with several nonprofits and his home life with a wife and toddler, and it's a wonder he has time to do anything else. But his passion for nonprofits and helping others remains the driving force in his career.
"When I help a nonprofit, I'm helping somebody who's in need of some service," he said, "whether it's a domestic violence victim, someone who is homeless or a university trying to build a football stadium. There's a lot more we do than just the compliance work that we do. It's not about increasing earnings per share making the shareholders more money. It's about the community and the needs of the community. When we help nonprofits, it's not just with their numbers, but with their operations, it can impact a lot more than the financial statements."