Editor's Note: This is part of a series of profiles highlighting the diverse interests and careers of VSCPA members. Know a member (including yourself) who would make for an interesting profile? Email VSCPA Communications Manager Chip Knighton.
William R. "Bill" Brown, CPA, officially joined the Virginia Board of Accountancy (VBOA) on July 1. But he's got plenty of experience dealing with the issues the board deals with.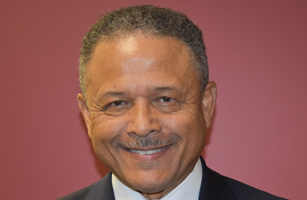 This isn't the first board of accountancy go-round for Brown, a sole proprietor from Providence Forge who describes himself as "semi-retired." He spent 10 years serving on the New York State Board for Public Accountancy (NYSBPA), serving from 1985–1995, meaning he got to see the beginnings of some programs CPAs now take for granted. 
"It was a different time to a certain extent," he said, "but the more things change, the more they remain the same. I see some of the same issues that I saw back in that timeframe that the profession is still grappling with."
One of those issues Brown saw from near the beginning was peer review, which was less than a decade old when he joined the NYSBPA. Another was uniformity, which didn't exist at the time, meaning a CPA needed a license for every state he or she did work in.
"Some states think they have more up-to-date accountants, more knowledgeable people," Brown said. "I'm not naming any states, but states think other states aren't equivalent. One guy said, 'They sell the licenses, you know?'
"The national association wants uniformity where any CPA in any state can go into another state and perform an audit or whatever services is necessary without having to go through a lot of red tape. This is an evolution. It just takes time to evolve where states get to a point where they say 'You guys are equivalent to us.'"
Brown was a New York City lifer for most of his career, growing up in Queens before attending Baruch College in Manhattan and getting his master's degree from Iona College in the New York suburbs. He worked as a staff accountant, attaining the level of audit manager, before being offered a partnership in the firm that became Steward, Benjamin & Brown, where he would become managing partner. After that, he started his own CPA firm, W.R. Brown & Co., P.C.
He had made a contact at a conference that led to some work with a nonprofit organization in Virginia Beach, and he moved there in the mid-1990s, although he still split time between Virginia and New York to work with some clients. Later on, he decided to move to a more rural area as Virginia Beach became more built-up, and Providence Forge fit the bill.
"It started to get very crowded as all the people from out of town went to the beach," he said. "Things started to change. There were a lot of people moving in, and we decided we wanted to be in a place where we had a little more elbow room."
Now, he works mainly in real estate, the same practice area where he carved out a niche earlier in his career in New York. He still maintains some nonprofit clients and does business consulting and tax work for "people up and down the coast who have not gone to heaven yet."
It's been a heady rise from his youth in New York, when he was first exposed to the accounting profession through an older cousin.
"Going back when I was a young whippersnapper, I didn't know anything about any profession," Brown said. "I came from a poor family, but one of my cousins had been in the Army and had been involved in the Second World War when I was a little boy. He came home and, under the GI Bill, got a degree in accounting. That was the only thing I knew at that point, and I decided to give it a shot, and it was my cup of tea, so to say."
He used that early exposure as a springboard to a successful career. And now that that career is winding down, he's focused on giving back to the profession that gave him so much — again.
Brown's NYSBPA experience will serve him well in his new role on the VBOA. One thing he's taken from his career in accounting (and accounting regulation) is to err on the side of giving CPAs a second chance.
"I think that some of us have a propensity to be a little bit harsh in our reprimand, if you want to call it that, of our fellow licensees," he said. "I think some of the penalties that we bestow upon some licensees are on the heavy side. I know there are some people out here who have some compassion, but there are other people who don't have any compassion at all. I think we could use a little bit of that."