Editor's Note: This is part of a series of profiles highlighting the diverse interests and careers of VSCPA members. Know a member (including yourself) who would make for an interesting profile? Email VSCPA Communications Specialist Chip Knighton.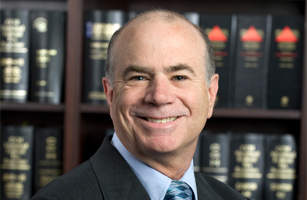 It's an interesting time to be Bob Baldassari, CPA. The longtime VSCPA member and volunteer has worked in the health care field for three decades, helping medical practices handle the business side of their industry.
It's the last part that has kept the principal at Fairfax firm Matthews, Carter & Boyce on his toes. The passage of the Patient Protection and Affordable Care Act (PPACA) of 2010 drew the biggest headlines, but Baldassari says the upheaval predated that bill's passage.
"Lots of changes going on," he said. "Insurance companies are cutting back on reimbursements. The government is cutting back on reimbursements. The cost of medical equipment is going up. Staffing costs more. Rent is higher.
"So the doctors are being squeezed from both ends. I spend time with the doctors trying to streamline their practice and make it more efficient."
That's not the only way Baldassari makes an impact in the health care business. Here's a partial listing of his volunteer work:
Treasurer for United Cerebral Palsy of Washington, D.C., and Northern Virginia
Volunteer for Life With Cancer, a charity that offers assistance with the emotional aspects of cancer patients' lives
Board member for the Inova Health System Foundation, which provides more than $200 million in free health care to the uninsured and underinsured
Volunteer at Inova Fairfax Hospital, where he visits trauma survivors and their family members
Advisor to the American Trauma Society
If you're reading this, there's a chance you've also come into contact with Baldassari through his VSCPA volunteer work. Much of that has come through his involvement in the Society's annual Ethics course. He was one of the VSCPA's first instructors when the Ethics requirement was instituted, and he has also served on the VSCPA Ethics Committee.
Baldassari has held other roles within the VSCPA, including a stint on the Board of Directors and a year as chair of the State Tax Committee. He says his volunteer work has made a great impact on his professional development.
"I think being associated with other professionals helped me grow professionally," he said. "I really looked up to the 'older' members and admired their ethics, their intelligence, their ability to get along with people.  As I became one of the 'older' members myself, I tried to help those coming behind me. Knowing that people were 'watching' me made me strive to live up to the highest level of their expectations."
But it's teaching (Ethics and otherwise) where he's made his biggest impact — and that's made the biggest impact on him.
"I think teaching has helped my career a lot," he said. "Teaching requires the teacher to know more and really understand the rules and regulations. Being able to teach something requires a more in-depth understanding of the topic."
That urge to dive deeply into a topic and learn its ins and outs extends to Baldassari's personal life. He's heavily involved with the Italian-American community in Northern Virginia — he serves on the boards of the Italy-America Chamber of Commerce and the Italian Cultural Center — and enjoys doing genealogy research.
"I have been studying the Italian language for several years," he said. "I go to Italy every year. So a lot of my time is spent planning the next trip.
"I am very active in the Italian community. I play an Italian card game with Italian cards. I get together regularly with other Italians to watch an Italian movie or go to an authentic Italian restaurant."