Conferences are the VSCPA's highest-profile CPE events and an excellent opportunity for the Society to directly interact with members. So it's important to get those conferences right — to make them the best events they can be. In planning these events, what better resources to utilize than the Society's own members?
While VSCPA staff is heavily involved in each conference, the Society's four major conferences are heavily driven by volunteer committees made up of members. The chair of the Business Valuation, Fraud and Litigation Services Conference (BVFLS) committees has filled that role for some time, while the chairs of the Business & Industry Conference (BIC), KnowledgeNow and Digital Rewind committees are comparatively new to the position. Meanwhile, the chair of the Virginia Accounting & Auditing Conference (A&A) has only filled that role for two years, but will likely stay on for the foreseeable future.
We spoke with these members to discuss their strategies for making their conferences the best they can be.
A Distinguished Partnership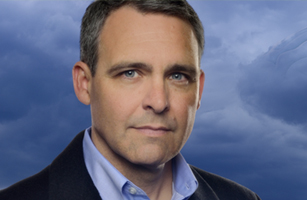 Using the word "conference" as a descriptor for the A&A event almost doesn't do it justice. There are now three A&A conferences each year (in Roanoke, Virginia Beach and Falls Church), and it's the biggest event the VSCPA puts on, drawing nearly 1,000 attendees to last year's events.
Of course, it's not just the VSCPA's event. A&A, now in its 46th year, is a partnership with Virginia Tech, and the conference committee chair, Greg Jenkins, CPA, is an accounting professor at the university's Pamplin College of Business. Jenkins took over from another VSCPA member, Sam Hicks, CPA, in 2013 after serving on the committee for seven years.
It's easy to see how the VSCPA benefits from having education professionals planning one of its signature events. But it also helps raise Virginia Tech's profile in the accounting industry and gives Jenkins a window into the profession that has helped him in the classroom.
"It really has given our department, over the many years, a chance to develop deep relationships with people in the accounting profession and in business generally, not only in Virginia, but really across the entire country," Jenkins said. "That then translates to our taking those lessons back into the classroom and sharing those with our students."
Logistically, Jenkins and his colleagues have a uniquely difficult job. The A&A committee strives to have the same conference program at all three locations (Roanoke and Falls Church are held the same week in September, while Virginia Beach is held in November), but scheduling issues sometimes force them to juggle schedules or even substitute a different topic.
But Jenkins says it's worth it to make the sessions available to anyone in the Commonwealth — as he points out, there's an A&A conference within a three-hour drive of every CPA in Virginia. He views his role in spearheading Virginia's biggest accounting event, and his university's role as a driver of that event, as a public service.
"As a land-grant university, it's really in our DNA to contribute to the state's economy," he said. "We want to contribute to the accounting profession in the state. The conference is one of the ways our department does that."
Filling a niche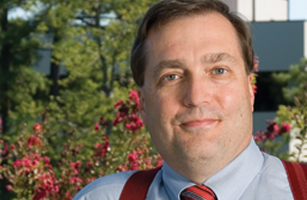 Hicks chaired the A&A committee for eight years before passing the torch to Jenkins, but even he wasn't the VSCPA's longest-tenured committee chair. That honor goes to Harold Martin, CPA/ABV/CFF, who helped plan the BVFLS conference's precursor, the Business Valuation CPE Day in 1998, and created and served as chair of the first BVFLS Conference in 2001, and from 2004 to the present.
Martin, who leads the Valuation and Forensic Services Department at Keiter in Glen Allen, was the ideal champion for the event. He's a fixture in the valuation field, having been inducted into the American Institute of CPAs' (AICPA) Business Valuation Hall of Fame in 2012.
While serving on the AICPA's Business Valuation Committee, he recognized the need for a continuing professional education program in valuation and forensic accounting in Virginia.
"It was an unfilled need that was not being satisfied," he said. "There were national AICPA conferences. However, there was not a conference in Virginia offering CPE to CPAs who specialized in these practice areas."
Martin's established presence in the valuation niche offered the Virginia BVFLS Conference instant credibility and he was able to draw upon his network of professional contacts to bring nationally known speakers to Virginia. That he's stayed in his role this long is a testament to his belief in the conference and his gratitude to the VSCPA for helping him reach his place of national prominence.
"The VSCPA helped me personally in terms of my professional career development and also served as a stepping stone to provide me with the opportunity to participate at a national level in the AICPA," Martin said. "My continued involvement in the VSCPA has been one way of expressing my appreciation by 'paying it forward' and helping other practitioners in Virginia develop professionally."
Towards this end, Martin noted that one of the objectives of the conference is to provide both new and experienced practitioners — including Keiter coworker and fellow committee member Asif Charania, CPA — with the opportunity to present or co-present on technical topics.
"One of the best things that you can do to prepare yourself to testify as an expert in court is to present on the subject matter to your peers," Martin said. "Basically, what you're doing when you're testifying in a courtroom is you're teaching. When you present on topics in your area of specialty, it helps you to develop as a teacher."
The attendee's perspective
While Jenkins and Martin got their roles on the strength of work they'd done outside the VSCPA, BIC Committee Chair Jim Cole, CPA, was plucked from the audience. Cole, president and CEO of the Masonic Home of Virginia in Henrico, offered VSCPA Conference Manager Valerie Vaughn a suggestion for a speaker and walked away as a committee member.
Cole chaired his second BIC conference at the Williamsburg Lodge in May, and he and his committee are already hard at work preparing for the 2017 conference. This early in the game, that generally means sifting through attendee comments and deciding what worked and what didn't.
While Cole is relatively new to his position, he's been advocating for his fellow members in corporate finance for years, whether to his fellow VSCPA Board of Directors members — he served on the Board from 2005–2007 — or as a longtime instructor and recent author of the VSCPA's Virginia-specific Ethics course.
"One of the things I've done in working with the Society is keep us focused on the fact that a large percentage of our members are in business and industry," he said. "I've always been a proponent, even when I was on the Board, of saying, 'Let's remember the business and industry folks.' They have a great variety of educational needs, so it's a challenge to do this sort of thing."
With just two years under his belt as a conference committee chair, Cole leans heavily on the other members of his committee.
"We are blessed with a committee that is really motivated to hold a successful conference," he said. "Honestly, I've been on a lot of committees in 35 years as a CPA, and on some of those committees, people are there because their boss wanted them to be on a committee or a partner said they should do it for their professional development. But here, we've got a committee that seems to be very dedicated, and every year, I'm approached by two or three people who want to be on the committee."
Committee ownership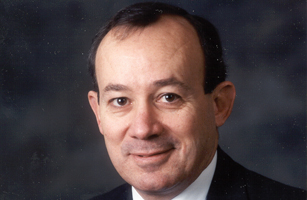 Dave Cotton, CPA, founding partner at Cotton & Co. in Alexandria, is even greener than Cole, and his conference is equally new. Cotton is in his first year as the chair of the KnowledgeNow committee and will oversee his first conference as chair in November. That will also be the VSCPA's first conference under that name — before this year, it was known as the Professional Development Conference (PDC).
So like Cole (and, by their own admission, Jenkins and Martin), he's leaning heavily on his committee. Fortunately, he's got plenty of experienced hands working with him, notably former PDC committee chairs Bob Baldassari, CPA, and Monique Valentine Ford, CPA.
"Monique and Bob are the type of people to say, 'Let's bring in new ideas,'" he said. "What you don't want in a task force like this is for someone to say, 'We never did it this way, it won't work.' Everybody on the task force is open to new ideas. That's what brings positive energy to the process."
Cotton took over leadership of KnowledgeNow when the conference was at a crossroads. Some committee members wanted the conference to focus more on behavioral topics and soft skills. Others, including Cotton, didn't want to get too far away from technical topics. The two factions reached a compromise, offering dual tracks on technical and behavioral topics.
The committee has also worked to find a suitable home for the conference, which has hopscotched across the Washington suburbs since its inception in 2014, from Chantilly to Vienna to this year's event in Reston.
"We've moved it all over Northern Virginia and concluded that there's no location that's going to make everyone happy. But it has a fairly loyal following," Cotton said. "There are enough people who have attended it each year, when we've moved it far out and close in, that we can build on that core following and expand it."
Cotton has overseen an aggressive rebrand of the conference and also helped develop the conference's overarching theme: "The Future Is Now." The theme came to light based on a holistic look at session topics, and Cotton thinks the forward-thinking approach bodes well for a meaningful experience for attendees.
"I like the futurist-type things," he said. "I like to see knowledgeable people who look at the current state of affairs and predict what's going to happen a few years from now. I think that's important for practitioners to look at."
Thinking outside the classroom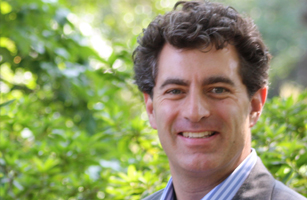 The last VSCPA conference — both in terms of its establishment and where it falls on the calendar — is the Digital Rewind, which will be held for the third time in December. The Digital Rewind is unique in that it's held entirely online, so when VSCPA Education Manager Zané Mullins, PMP, was looking for a chair for the Online Programs Planning Task Force, Adam Chaikin, CPA, CITP, was a natural choice.
Chaikin, principal at Vienna consulting firm Thought2Execution, is the American Institute of CPAs' (AICPA) Certified Information Technology Professional (CITP) representative for Virginia. That means he has both a strong network of speakers and a reason to show that credential in the best possible light.
"When there have been vacancies on some of the technology topics, I try to call on fellow CITPs to speak," he said. "That would enable somebody to have their credentials be shown on their slides and suggest that people get more involved in that practice area at the state level."
The Digital Rewind was developed to fill a need in a spot in the calendar when many CPAs are looking to fulfill their CPE requirements. Its timing (at the end of the CPE cycle) and format make it a natural fit for busy CPAs who can't travel to get those last few credits. Like KnowledgeNow, the committee tries to strike a balance of topics for numerous practice areas.
In addition to the convenience factor, the online format also eliminates the need to secure a facility and coordinate with speaker schedules. While some sessions are streamed live, others begin production as early as September and are ready for publication well in advance of the event. When sessions are filmed remotely, quality control is ensured through INXPO, the VSCPA's webcasting vendor.
The format provides its own set of challenges in ensuring attendee compliance. The VSCPA accomplishes that by asking mandatory polling questions during each session, ensuring that attendees aren't, as Chaikin puts it, "leaving the laptop on the kitchen table and walking away for a few hours."
Befitting the online format, the Digital Rewind committee has elected to hold all its meetings virtually. Chaikin is based in Northern Virginia, while the committee's tax expert Art Auerbach, CPA, lives in Atlanta. Other members are scattered across Virginia and North Carolina, but their far-flung geographic dispersal hasn't stopped them from creating a strong conference.
"We had a number of people return to the committee," Chaikin said. "All have come to meetings prepared with innovative ideas for content. This is the first time we've been able to secure all the speaker spots before Labor Day. We have deliverables due to Zané each month, so nothing is left to the last minute and nothing is high-pressure.
"Zané provides a complete framework for our success as a committee. She allows us to focus on prioritizing the best topics, securing the best speakers and leveraging the marketing skills of the Society to raise awareness."
This could be you
As Jim Cole said, the focus of VSCPA conferences is on the attendee. That's you. And that focus means that you can have a voice in the execution of the VSCPA's conference strategy.
It starts with joining the conference committee that dovetails with your professional strengths. VSCPA conference committees generally meet once a year for half-day meetings and participate in several conference calls. Outside of those formal meetings, committee members can expect to spend several hours looking for speakers or researching topics.
If you don't want to make the time commitment, you can still make an impact on VSCPA conferences through your evaluation form. Make your voice heard. Make your name known. And if you have the time and the commitment, join a VSCPA conference committee and start building the conference you want to attend.