Delivering Value
20+ FREE CPE opportunities each membership year.
Deep discounts on learning and events.
Curated resources and exclusive resource centers.
An online community of 13,000 peers.

Ethics That Wows
We've offered our premier ethics program for more than 15 years, delivering courses that are meaningful, relevant and engaging, like our Tales of Corruption. We want you to look forward to your two hours of ethics, not dread them, delivered in a way that makes sense to you. That's why we offer them online, in-person and on-demand.
Find a Course
The VSCPA is dedicated to bringing you timely learning opportunities to help you adapt to rapidly changing standards, technology and more. Our comprehensive online catalog lets you find the CPE you need with filters including credit hours, fields of study, date, etc.
Member Discounts & Partnerships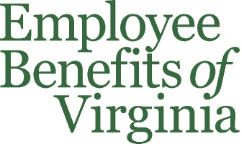 The VSCPA partners with numerous businesses to get our members great discounts on products and services. Check out our preferred partners above and click here to view our full list of discounts.
News & Resources
We bring you the latest in professional news and news related to VSCPA programs, initiatives and member activities. Click the menus below for the latest news.
Professional News