VSCPA Centennial Celebration
100 years and counting...

The VSCPA celebrated its Centennial anniversary on Oct. 6, 2009,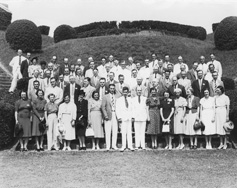 providing an appropriate opportunity to reflect on important milestones and individuals who have advanced the organization throughout its history. The past 100 years are marked by significant growth and record accomplishments, and the future looks just as bright.
 
Check out the links below to learn more about the VSCPA's 100-year history and to join the celebration.