As member services coordinator, Rocio processes VSCPA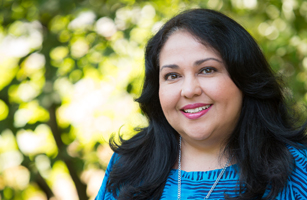 membership applications, assists members with renewals and reinstatements, keeps track of deceased members and assists with CPE calls and registrations. Rocio serves as the gateway to members, prospective members, vendors and external inquiries, ensuring a quality service experience. Before joining the VSCPA in 1998, she was a marketing assistant at United Healthcare in Miami for 11 years. She was born in Barranquilla, Colombia, and she now resides in Mechanicsville with her husband, Al.
What excites me the most about my job:
I enjoy the day-to-day interaction with the members and fostering long relationships. I especially love receiving hugs from members who know me well.
Outside the office, you'll probably find me:
Spending quality time with family and friends. Visiting a museum or browsing antique stores.