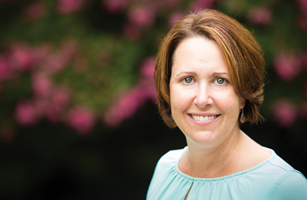 By Stephanie Peters, CAE
VSCPA President & CEO
This week, it became clear that there is a very real possibility that tax conformity legislation will not happen for the 2018 filing year. Lack of tax conformity will likely have a significant impact on your ability to file returns for the 2018 filing year.
We are working hard to get tax conformity legislation considered. We need your help. Using our VoterVoice tool, you can email your legislators now and urge them to make sure that conformity legislation is introduced and passed, fully and quickly, for tax year 2018. The more we can present a unified voice on this crucial issue, the better the upcoming tax season will be for Virginia's taxpayers and tax practitioners.
Failure to pass conformity legislation will mean:
Severe disruption and delay for Virginia taxpayers and tax preparers.
The Virginia Department of Taxation and tax software companies would be forced to make significant programming changes on short notice, making filings much more complicated and placing extra burdens on taxpayers, tax practitioners and software developers.
State income tax returns would require large numbers of time-consuming adjustments — as many as 20 for an individual return and 30 for a business return.
Failure to pass conformity could delay revenues coming into Virginia's coffers, causing budget shortfalls and affecting government services.
To read more about tax conformity and to understand why the VSCPA is pushing for conformity rather than reform, visit our Tax Reform & Tax Conformity Resource Center on vscpa.com.
We need your help now to resolve this vital issue. Together, we can convince our legislature to pass the conformity legislation that we must have to make the 2018 tax filing season as streamlined as possible. If you need anything, please don't hesitate to call on us. Thank you for your support.