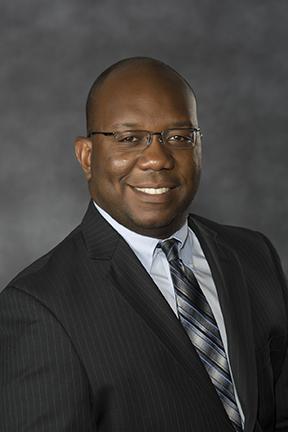 Henry Davis III, CPA, a native Virginian, was born and raised in Sandston. Becoming chair of the VSCPA Board of Directors is a goal he set for himself some time ago, and an honor he couldn't have imagined when joining VSCPA back in 1998.
Q: Can you tell us a little about your career path?
I initially majored in electrical engineering because math and science were my strongest subjects, but my heart wasn't in it. I remembered taking an accounting class in high school and really liked it, so I pursued the school of business at U.Va., got in, and the rest is history. After graduating from U.Va. with a degree in accounting, I went into auditing at KPMG for a couple of years and obtained my CPA license there. I transitioned into corporate finance as an accounting manager at SMG, the management company for the Richmond Coliseum, and stayed two years before accepting a controller position at the Greater Richmond Transit Company. I spent 13 years there, rising to the CFO position, before accepting the Director of Finance position at VCU. Just to keep me on my toes, I've been running my own tax practice for 20 years. 
Q:  What was us your experience taking the CPA Exam?
We were all jammed packed in a room and at that time you could only take it twice a year. I passed the first two sections on the first go-round and the other two the next testing window.
Q: What do you love most about being a CPA?
I love helping people by offering advice or consulting that can assist their business, as well as them personally, making a bigger impact in the world.
Q: What is one of your biggest professional accomplishments so far? 
When hired at VCU there wasn't an accounting infrastructure in place. I spent the first year building one from the ground up and ensuring staff were armed with the necessary budgetary information to make informed decisions. Now everyone feels empowered and accountable. 
Q: What do you feel are the top challenges facing the profession today?
The first is how technology's rapid pace of change has forced CPAs to rethink what they do and how they provide value. It is truly a disruptor in the profession. The second is the lack of diversity in the profession, something that has always been a struggle. The third challenge is the negative and inaccurate perception of the profession and the CPA role.  
Q: What drove you to get involved with VSCPA and become chair? 
I wanted to participate and network with people in my profession and thought becoming a VSCPA member and Richmond Chapter member would provide great opportunities to meet people across the state and help the profession improve. 
Q: What are you goals for the VSCPA in the upcoming year?  
I truly believe the Society is going in the right direction with the focus on the 2025 vision over the years. I see myself as a facilitator in fulfilling their mission of empowering members and the profession to thrive. I also think it is incredibly important for the Society to continue its efforts in ensuring a positive perception of the profession to drive more young people into considering accounting as a future career.
Q: When you are not working, how do you enjoy spending your time?
I love spending time with my three daughters, Paris, 18, Hayley, 16, and Candice, 11 (definite #girldad). I also like listening to jazz — like old school jazz — 30s and 40s Duke Ellington and Louis Armstrong jazz. I took a jazz class at U.Va. to learn more about its history and I was hooked. You can often find me at yard sales digging around trying to find old records. A future goal is to check out New Orleans and experience their jazz scene. 
Q: What was the last book you read?
The Tipping Point by Malcolm Gladwell. For those who haven't read it, the basic premise is that making small changes can turn into wildfire. This is the philosophy I am taking into my year as VSCPA chair – little things can make a big difference! 
Q: Are you currently binge watching anything?
I don't watch a lot of TV, but I do try to catch Survivor!