By Stephanie Peters, CAE
VSCPA President & CEO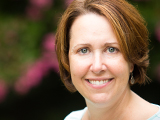 Since the passage of the Tax Cuts and Jobs Act (TCJA) in late 2017, we've been doing a lot of listening. Our members in tax are the ones at the front line of the changes brought about by federal tax reform, and they are our eyes and ears in learning what effects the bill will have on taxpayers and tax practitioners.
Currently, our concerns about federal tax reform are largely in the area of state tax conformity. Originally, the General Assembly had discussed convening a special session this fall to deal with the effects of the TCJA. That session is not likely to occur, and the Assembly currently plans to deal with the issue during the regular session starting in January 2019. That means our top legislative priority is to get a tax conformity bill, conforming the Virginia tax code to the U.S. Internal Revenue Code (IRC), passed as quickly as possible. To make that a smooth process, these are the steps we're taking:
The VSCPA Tax Advisory Committee is nearly finished drafting a policy paper, based on our tax principles and practitioner feedback, on the importance of enacting conformity as soon as possible. The paper clearly defines the difference between tax conformity and tax policy, i.e. conformity relates to aligning to definitions in the IRC, while tax rates, brackets deductions, exemptions and credits are policy determinations that can be addressed outside of conformity.
We've enlisted VSCPA member and former Virginia Sen. Walter Stosch to assist in educating the General Assembly on tax conformity and the implications of the different paths available.
Through those steps and any others we deem necessary, the priority between now and the 2019 session is to prepare legislators to pass conformity as swiftly as possible (with an emergency clause, as always, meaning the bill will take effect with the governor's signature). We want to address legislator concerns well in advance of Session so they can act quickly and decisively once deliberation begins.
We still want to hear from you on the issues and challenges you're seeing related to the TCJA and its impact in Virginia, and you can share those here. We're also focused on keeping members informed through our learning and communications channels, including an upcoming seminar with tax expert Don Farmer on Sept. 28 covering deductions under Sec. 199A. That seminar and other educational opportunities and free resources are compiled in our tax reform resource center, which we will continue to update moving forward to make sure you have the latest resources to deal with tax reform on the federal and state levels.
As always, our goal is to represent our members' interests as we follow the issue and make sure any changes align with our guiding principles for Virginia tax policy. We welcome any feedback from you as we move toward accomplishing this goal.