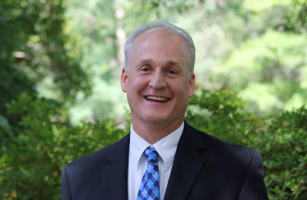 Virginia Board of Accountancy (VBOA) Executive Director Wade Jewell will leave the organization effective Aug. 1, the agency announced in its summer 2018 newsletter.
Jewell leaves the VBOA to join the executive team at the National Association of State Boards of Accountancy (NASBA) as president of Aqueo International and director of NASBA international evaluation services. He had spent the previous nine years at the VBOA and 30 years as a state employee in finance and operational management with the State Compensation Board, the Virginia Department of Corrections, the Virginia Department of Social Services, the Virginia Department of Transportation and J. Sargeant Reynolds Community College.
"We are excited to have Wade join the NASBA family," NASBA President & CEO Ken Bishop said. "In his tenure with the Virginia Board of Accountancy, he has proven himself a strong communicator who has developed outstanding working relationships with state board executive directors, board members and other stakeholders. His organization and operational skills will have an immediate positive impact on our international evaluation process."