As senior director of learning, Linda leads strategic direction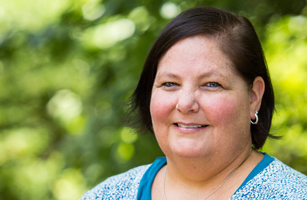 for all of the VSCPA's education efforts and looks to the future for new ideas on how to deliver timely and relevant knowledge. Prior to joining the VSCPA, Linda worked for other nonprofit organizations delivering their education programs and as a contractor at Capital One in their Corporate Real Estate division, managing meeting planners and event space. In her free time, she is active in a national Bernese Mountain Dog rescue group. She lives on the Northside of Richmond with her wife, Lori, and their three rescue dogs, Moose, Sawyer and Woody.
What excites me the most about my job:
Learning and continuing education is personal to each person we interact with. Finding new ways to reach people in need of information is challenging and exciting at the same time.
Outside the office, you'll probably find me:
Enjoying the outdoors with my family and all the dogs.