As vice president of advocacy, Emily leads and provides strategic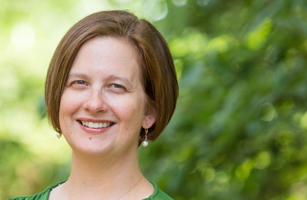 direction for VSCPA legislative and regulatory activities. She was a lab manager for a biotechnology company and attended law school at the University of Richmond before joining the VSCPA in 2003. She grew up in Bethlehem, Pa., graduated from Juniata College and is a former professional ballet dancer. She lives in the West End of Richmond with her husband, Steve, and their twin daughters, Hailey and Ava.
What excites me the most about my job:
I love solving problems for our members. I frequently hear from members about challenges they have due to various legislative and regulatory issues they're encountering. It's my job to help identify solutions, whether that's connecting them to someone who can help resolve their specific issue or providing a policy solution and navigating that process.
Outside the office, you'll probably find me:
Chauffeuring my kids around to their various extracurricular activities or just curling up with a good book.
=