As public affairs and communications director, David oversees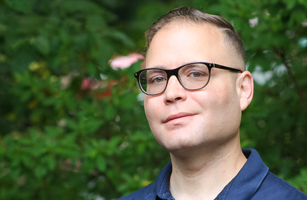 and provides strategic direction for VSCPA public relations and communications efforts. Prior to joining the VSCPA in 2012, he did media and public relations at a Richmond-based agency for Fortune 500 companies, special events and nonprofit clients. He is a Baltimore native and a graduate of the University of Richmond. He lives in the Manchester neighborhood in Richmond.
What excites me the most about my job:
Creating new audiences to showcase the wide range of expertise of our members.
Outside the office, you'll probably find me:
Exploring modern architecture and design, enjoying the RVA arts and food scene, traveling to new cities and leading my neighborhood association.