As communications manager, Chip leads strategies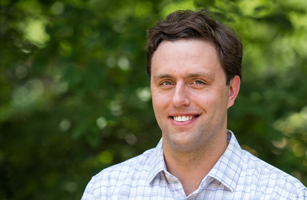 for VSCPA print and electronic communications. He was a sports reporter and editor for several newspapers before joining the VSCPA in 2010. He is a Roanoke native, a graduate of the University of Virginia and a diehard Kansas City Royals fan. He lives in Midlothian with his wife, Joy, and their three children.
What excites me the most about my job:
Each of our members has a story to tell, and it's my job to find it and help them tell it.
Outside the office, you'll probably find me:
Playing basketball, or chasing my kids around a park or stadium.