Vice President, Finance & Administration 
Phone: (804) 612-9414
Email: [email protected]
Connect
As vice president of finance and administration, Beth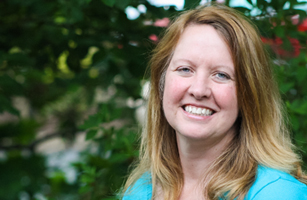 leads the financial and technology operations of the VSCPA, the VSCPA Political Action Committee (VSCPA PAC) and the VSCPA Educational Foundation. Before joining the VSCPA in 2009, she was president of the Cultural Arts Center of Glen Allen's private foundation. Beth is a graduate of the University of Richmond (UR) and earned her master's in business administration from Virginia Commonwealth University. She has also served as faculty at UR and J. Sargeant Reynolds Community College and taught accounting and human resource seminars for the VSCPA and other state societies. She lives in Glen Allen with her children, Emily, Genna, Bridget and Jake.
What excites me the most about my job:
Being able to contribute to the success of my profession.
Outside the office, you'll probably find me:
Attending one of my kids' numerous activities. I'm kind of a loud cheerer, much to their chagrin!