Ben administers and reconciles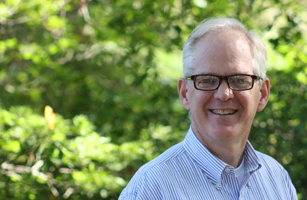 accounts payable and receivable, performs bank reconciliations, re reviews invoices and assures sales tax payment on out of state purchases of hard goods. He is on the VSCPA's Building Committee and often leads in setting up building and grounds projects and maintenance. Ben is a Richmond native who graduated from the University of North Carolina at Chapel Hill and Michigan State University. He has worked in numerous jobs over the years. Prior to joining the VSCPA, he was in expense accounting at Richmond's McGuire Woods law firm.
What excites me the most about my job:
I have always loved working with numbers, and the VSCPA team is a kind and great group of people. It is really a privilege to be a part of the VSCPA.
Outside the office, you'll probably find me:
Under the hood of a car, especially old Chryslers, although I have a 2005 Mustang convertible that's pretty cool, too.