By Stephanie Peters, CAE
VSCPA President & CEO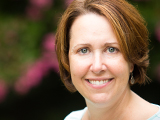 The final VSCPA2025 bold strategy involves an area that has been cast into sharp relief for the VSCPA for the past few years: Advocate for members' interests. The most visible part of our ongoing advocacy efforts has always been our work at the Virginia General Assembly, striving to maintain a fruitful working environment for Virginia CPAs.
However, our work with regulators has been just as important, and that's where some of the most impactful work will be done in the coming years. The clamor for regulatory reform has risen in the past few years, with groups on all sides pushing for specific changes to the regulatory environment, both in terms of behind-the-scenes lobbying and public cases like North Carolina State Board of Dental Examiners vs. Federal Trade Commission.
Fulfilling our role as protectors of the CPA profession involves regular, expertise-based outreach. Last year, we met with legislators for a member-led legislators' tax seminar. We regularly attend Virginia Board of Accountancy (VBOA) meetings and have an annual informational session with the Virginia Department of Taxation (TAX).
In the end, that sharing of expertise is CPAs' greatest asset in dealing with legislators and regulators. The VSCPA is working hard to position CPAs as a trusted source of guidance when assessing laws and regulations that deal with taxes and financial matters. By sharing knowledge and expertise with legislators and regulators, we help maintain the business and regulatory environment that allows CPAs to most effectively perform their vital services.