VSCPA Seeks Accounting Firm to Perform Society's Audit
The VSCPA is seeking interested independent public accounting firms with a physical office in Virginia to perform the financial audits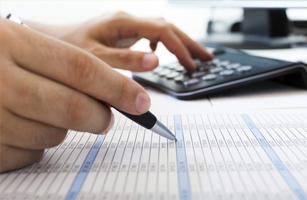 and tax services for the VSCPA, including the VSCPA Political Action Committee (VSCPA PAC) and the VSCPA Educational Foundation. Issuance of other reports and letters such as a report under SAS 115 is expected as appropriate. All firms interested in receiving a copy of the Request for Proposal must email VSCPA Vice President of Finance & Administration Beth Bickford, CPA, with the following information by Sept. 21, 2015:
Firm name
Firm address
Firm phone number
Contact person
Contact person's phone number
Contact person's email address
Request for Proposals will be mailed out to firms submitting an interest form on Sept. 23, 2015.
Founded in 1909, VSCPA membership consists of more than 12,000 individual members who actively work in public accounting, private industry, government agencies or in educational institutions. The VSCPA has annual revenues of approximately $5.5 million and 30 employees working at one location. The VSCPA Audit Committee oversees the audit process.
The Society's finance department includes three staff, led by the Vice President of Finance and Administration. The Society uses QuickBooks 2015 as its general ledger system. Subsidiary ledger information is maintained in the Society's Association Management software (a custom product). The VSCPA Educational Foundation also uses QuickBooks 2015.
For additional information, contact Vice President of Finance & Administration Beth Bickford, CPA, at [email protected].