August is Public Service Month here at the VSCPA! All month long, we'll be highlighting VSCPA members who work as elected officials, government employees or in other forms of public service. Our latest public service spotlight is John Copeland, CPA, a sole proprietor from Ruther Glen who serves on the Caroline County School Board. Here's John's take on his service to his community, dating all the way back to his time on a rescue squad in Virginia Beach.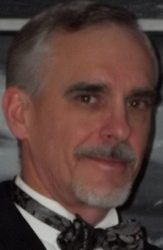 My path toward public service began in 1974, when I started volunteering at a rescue squad in Virginia Beach, my hometown. In 1979, I was hired by the City of Norfolk as a paramedic and served in that capacity until 1986. In 1995, I landed in Caroline County and began serving on my homeowner's association (HOA) budget committee and other committees. In 2009, I was elected to the HOA's Board of Directors and served there for four years.
In 2011, I ran unsuccessfully for the job of Commissioner of Revenue. In 2005, I ran for the School Board and won a four-year term representing the Western Caroline district. I also serve on the Board of Directors for the Commonwealth Governor's School.
I've also served as a volunteer motor assistant with the Hanover County Sheriff's Department for five years. In 2012, the Caroline County Board of Supervisors selected me to serve on the county Library Board, and I did so for three years.
I ran for office principally because I subscribe to the notion that decisions are made by people who "show up."  I also feel that complaining about things never addresses the issue or solves the problem. I decided that my experience and outlook was needed therefore I ran for office. Running for a directorship on my HOA was also driven by my participation on committees. The fact that I was a CPA guided my peers to select me as treasurer for my HOA, and I was selected as treasurer for the Library Board by my peers for the same reason.
---
Mary Leigh McDaniel, CPA
Partner, Updegrove, Combs & McDaniel, Warrenton
Fauquier County Board of Supervisors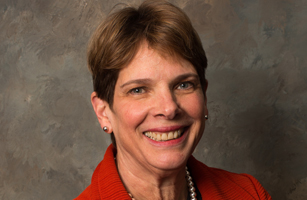 VSCPA: What led you into public service?
MLM: My father was very involved in civic affairs (including serving as mayor and as a town councilman) when we were growing up. He was a wonderful example of the importance of giving back to local communities, and he has always served as a role model for me. When I was approached to run for the Board of Supervisors, I saw it as an opportunity to use my skills and experience in a role that would allow me to serve in a civic capacity. <
VSCPA: What expertise do CPAs bring that is beneficial in public service positions?
MLM: The ability to understand and make good budget decisions, promote sustainable and appropriate economic development, evaluate financing options and provide good fiscal judgement.
VSCPA: What advice do you have for CPAs who want to enter into public service?
MLM: Get involved, volunteer for committees and boards, become knowledgeable on issues and make sure you understand the commitment you need to make in your public service. Most importantly, though, get to know your community in general and your potential constituents in particular.
 
VSCPA: What non-accounting skills are important to succeed in public service?
MLM: The ability to listen and have empathy for the people you represent. Elected officials are the liaison between government and the public. The ability to negotiate and reach consensus on challenging issues is crucial.
 
VSCPA: How do you define success in public service?
MLM: Most elected officials come to office with goals they want to accomplish during their term. I would say success could be defined as achieving goals that improve your community and solve problems in a fiscally responsible matter.