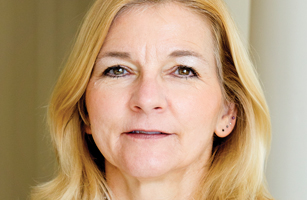 August is Pipeline Month at the VSCPA! This month, we'll be highlighting educators who are working to create a CPA culture on campus and help fulfill the VSCPA2025 bold strategy, "Influence students to become CPAs." Our next subject is Gabriele Lingenfelter, CPA, accounting instructor at Christopher Newport University in Newport News and a member of the VSCPA Board of Directors' Pathway to CPA Task Force.
VSCPA: What do you hear from students at your university about the CPA credential?
GL: Students in my Accounting 201 class usually know very little about the CPA credential. They may know that they want to study accounting but have little to no idea what is involved to becoming a CPA. By the time they are juniors, most of them try to find out as much as they can about taking the CPA Exam and how to get the additional hours. They also worry about the difficulty of the Exam. 
VSCPA: When you were a student, what led you to pursue the CPA credential?
GL: I had three professors who were CPAs and always tried to tell me to take the CPA Exam after graduation. I actually had planned going into industry and working in cost accounting. But my husband and I were in between duty stations and he was sent to a nine-week course. I needed something to do for those nine weeks. I bought some review books and studied for the Exam.
VSCPA: What's the best way universities and professors can influence students to become CPAs?
GL: I think professors have to be role models, maintain the CPA license themselves and be active in the profession, whether on the local, state or national level.
VSCPA: What can CPAs do to get students interested in the profession before they get to college?
GL: Speaking to high school and middle school students and explaining that CPAs do more than just taxes. I wonder if someone with a creative mind could develop some short videos with storylines that show CPAs in "sexy" career paths, like working for the FBI, the ATF or as an expert witness.  
VSCPA: What's your opinion on the potential alternate pathway to the CPA credential for non-accounting majors?
GL: I have mixed feelings about it. I think the CPA profession will need people with the advanced technological background needed for the work in the future. But I also believe that being a CPA requires a certain minimum level of knowledge in tax, audit and financial accounting.