VSCPA members René Chaze, CPA, and Julie Hovermale, CPA, were among the winners Thursday night as Virginia Business magazine hosted the 11th annual Virginia CFO Awards at the Jefferson Hotel in Richmond.
The VSCPA is a founding sponsor of the awards, which honor the top CFOs and those holding equivalent positions in Virginia in several business categories. The 42 nominees included 11 VSCPA members.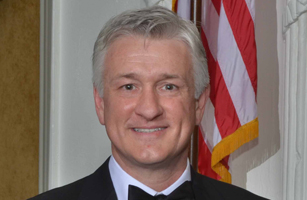 Chaze (right), chief operating officer at Edelman Financial Services (EFS) in Fairfax, won in the Large Private Company category. EFS CEO Ric Edelman praised Chaze for his forward-thinking mindset and strategic acumen.
"It's a fantastic recognition of our firm and all our people — the CPAs on my team, the finance professionals on my team and all we've been able to accomplish in the past year growing Edelman Financial Services and growing the organization," Chaze said.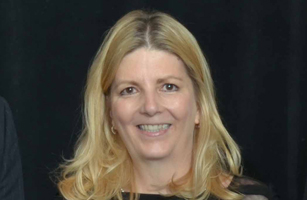 Hovermale (left), CFO of the Better Housing Coalition (BHC) in Richmond, won in the Small Nonprofit Organization category for her work to help her organization navigate the post-recession financial landscape. Under Hovermale's stewardship, the BHC has reorganized into a new nonprofit structure that generates 85 percent of its annual budget. In the words of BHC leadership, she "helped save our organization from an untimely demise."
"Working for so many great people over the years, with all the great mentors I've had through public accounting and where I work now, I couldn't have done it without their support, their guidance and their help along the way," Hovermale said.
The VSCPA's other finalists were:
Stephanie Bryan, CPA, of MDARVA at Stony Point Surgery Center in Richmond (Large Private Company)   
Stephen Huber, CPA, of Birdsong Peanuts in Suffolk (Large Private Company)
Brad Hungate, CPA, of Groome Transportation in Richmond (Large Private Company)
Dwight Shelton, Jr., CPA, of Virginia Tech in Blacksburg (Large Nonprofit Organization)
The winners in the three other categories were:
Jeff Reed of Community Housing Partners in Christiansburg (Large Nonprofit Organization)
Mike Griffin of Tucker Griffin Barnes PC in Charlottesville (Small Private Company)
Dave Keltner of Ferguson Enterprises in Newport News (Publicly Traded Company)