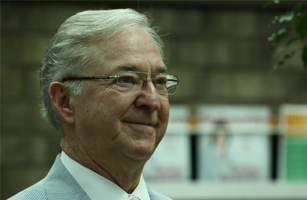 Sen. Walter Stosch, CPA, a VSCPA member and current president pro tempore of the Virginia Senate, announced Tuesday that he will retire from the Senate at the end of his current term.
Stosch, 78, has served in the Virginia General Assembly for 32 years, the last 23 in the Senate. A Republican from Henrico, he had been serving as managing partner at Stosch, Dacey & George in Glen Allen before stepping back in 1983 to focus on his work in the House of Delegates.
He was elected to the Senate from the 12th District in 1991 and served as Senate Majority Leader from 1998–2008. He has been chair or co-chair of the Senate Finance Committee since 2012. He is the only CPA currently serving in the General Assembly.
Stosch received his bachelor's and master's degrees from the University of Richmond and served in the U.S. Army from 1953–1956. He earned Legislator of the Year honors from the Virginia Chamber of Commerce in 2012 and the Virginia State Police in 2013.
"As expressed in Ecclesiastes, there is a season and a time for everything and I have decided it is time for me to dust off a 'to do' list I put aside 32 years ago," Stosch said in his announcement. "…I know it is now my time to exit. I am able to pick the time to leave and go out on top, a crowning and personally satisfying close to my official role in the Senate. I look forward to time for personal enjoyment and new opportunities for community service in the future."