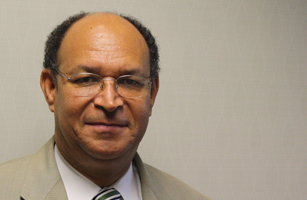 VSCPA member Jim Holland, CPA, was elected chairman of the Chesterfield County Board of Supervisors in a unanimous vote Wednesday night. He becomes the first African-American to hold the position.
Holland has served on the board since 2008 as the supervisor of the Dale District, winning re-election in 2012. He was elected vice chairman in 2010.
"I am honored and humbled to serve our citizens as board chair," he said. "Each day allows us an opportunity to make a difference in the lives of others and make for a better world and community."
"Jim is a person of impeccable integrity, strong leadership skills, strength in accounting and budget management," supervisor Art Warren told the Richmond Times-Dispatch.
Holland was also appointed to the Virginia Board of Accountancy last year by Gov. Bob McDonnell.
Holland spent most of his career in industry at Philip Morris International in Richmond. He has also worked as a sole practitioner and a professor in the Virginia Commonwealth University School of Business.
"It is most gratifying to serve such a well respected profession as a CPA and use those skills and knowledge to benefit our county and region," he said.
A U.S. Army veteran, Holland earned his bachelor's degree from Fayetteville State University and his master's in business administration from North Carolina Central University.