February is diversity month at the VSCPA, and the VSCPA is spending the entire month spotlighting the contributions of our diverse membership. Our next spotlight member is Lakshmi Gupta, CPA, founder and president of Money Equations in Fairfax.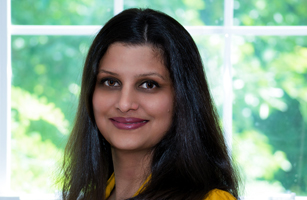 VSCPA: What led you to the accounting profession?
Lakshmi Gupta: I always had a flair with numbers. But that's not what brought me into accounting. At the time, to me it seemed a magic way to evaluate a business's health. I realized many business owners did not realize this. For them, accounting was a necessary evil, required just to please the IRS. I knew there was a lot to be learned and taught here, so this seemed to be the perfect profession for me. Today, I enjoy being a mentor to hundreds of business owners who use accounting as an important tool to grow their business. 
VSCPA: What do you find most fulfilling about your career?
LG: I love the difference that I make in the lives of business owners. Money Equations is a CPA firm where CPA stands for "Close Personal Attention." When our clients give us feedback that they can sleep better at night since we took over their accounts, it all feels worth it!
VSCPA:  Who are the role models and mentors have helped you the most in your life? In your career? 
LG: My role model has always been my father. There has always been a lot to learn from him and the way he has approached challenges in life. 
VSCPA: How can the accounting performance ensure a diverse workforce in the future?
LG: Numbers have no language! My staff comes from different backgrounds and countries including Mongolia, Iran and India. We bring our exposure to the accounting profession from experiences in different parts of the world. Accounting is a necessity for any business owner, and a diverse workforce with varied experiences behind them is the key to fulfilling these businesses' needs.