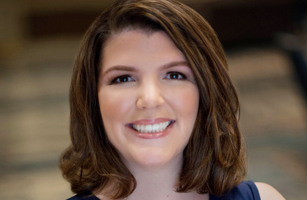 July is Culture of Learning Month at the VSCPA, where we focus on our VSCPA2025 bold strategy, "Create a culture of learning," and show how our staff and members are helping to drive our continuing education to a higher level through traditional and non-traditional learning opportunities. Our final spotlight member is Melisa Galasso, CPA, founder of Galasso Learning Solutions LLC in Charlotte, N.C., a member of the VSCPA's Online Programs Planning Task Force and a VSCPA webinar instructor. Read on for what she's learned from her involvement in planning VSCPA learning opportunities.
VSCPA: What led you to get involved in VSCPA education in the first place? 
MG: I have a passion for breaking down highly technical topics to make them more attainable, which leads to positive learning experiences for my clients. I believe the VSCPA has always considered education to be a priority, not only for compliance purposes, but also as a means to move the profession forward. I've enjoyed greatly working with the VSCPA education team to identify needs and provide solutions for its members. 
VSCPA: What specific perspective have you brought to the education process from your own experiences? 
MG: I've worked in industry, public accounting, internal audit and education. The common factor between all these areas is a need for great education and improved learning methods. Most recently I was appointed by the AICPA to the Technical Issues Committee (TIC). In that capacity, I work with standard setters throughout the development process of the standard. This allows me to monitor a standard from the time it hits the standard setter's agenda to when its issued as a final standard. Understanding the "why" of a standard, taking part in debate, and seeing the standard evolve allows me to bring more into my classes, which in turn helps participants achieve a greater understanding. Understanding the why makes people more likely to be receptive to change. This is one component of what I call "Genuine Learning," which has become almost a personal call to action. 
VSCPA: How has your involvement in the education process changed your view of the profession?
MG: Before I started teaching and helping to plan conferences, I did not fully understand the diversity of need that CPAs have in their CPE. Given the extraordinary breadth of the profession, every CPA needs a unique combination of CPE to be successful and to grow their career. It is quite a tall order to insure that everyone is getting the education that they need!
VSCPA: If you could make one change to the continuing education process — literally any change, with money, laws and feasibility not being issues — what would it be?
MG: We need to move CPE away from being a compliance requirement and into being a personal improvement expectation. Taking 40 hours of CPE that is irrelevant to your work or well below your current knowledge level just to meet a minimum CPE requirement is wasteful. I'd love for everyone to be required to create custom CPE plans that highlight an individual's needs, interests and requirements. Once created, only CPE aligning with this strategic plan would be acceptable toward ongoing licensing requirements. Such a customized plan would not prevent CPAs from trying new things via their CPE, but instead it would ensure that their investment in education is focused, purposeful and personally applicable. In fact, success in this area could open the door to more dramatic changes in continuing education including a focus on value gained instead of counting training hours.