As the VSCPA continues to spotlight its CFO members, here's our latest interview with Roy Peters, CPA, CFO of Northstar Academy in Richmond.
---
Gordon Taylor, CPA
Virginia Spine Institute
Reston
VSCPA: What led you to accounting as a career?
GT: I was the one always asking my parents "How much did that cost?"  I have been interested in financial issues since I was a kid, so I thought accounting, finance or economics would be a good fit.
VSCPA: What led you to the CFO position?
GT: Early in my career, I held jobs in internal audit and corporate accounting.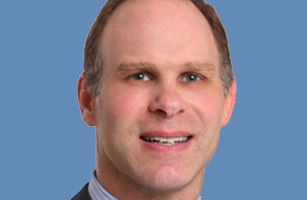 These jobs were great training. The CFO position rapidly caught my attention due to the broad responsibility and opportunity to work with all areas of an organization. The goal of becoming a CFO led me to continue my education, become a CPA and seek out new roles in order to gain further experience. I have enjoyed all my CFO roles during my career. Over the past 10 years or so, I have also been fortunate enough to take on dual operational and financial roles. I truly believe that becoming a CPA was essential for my career success. Combining an MBA with your CPA will make you an even stronger CFO candidate.
VSCPA: How does the CPA credential, and the training and preparation it entails, help you as CFO?
GT: The CPA license provides instant credibility with business partners and others. Also, the CPA designation helps open a world of continuous learning that is essential in business as well as being very fulfilling. Lastly, being a CPA brings you together with other professionals which facilitates collaboration to identify best practices that can be incorporated into your organization.
VSCPA: What are the most important skills needed to be an effective CFO?
GT: Being an effective communicator, building relationships, being a great coach, understanding your industry and economic factors, continuous learning to acquire broad-based knowledge, being proactive, creativity, listening and, of course, solid financial and accounting skills. Just having solid financial and accounting skills will not lead to success as a CFO. These other important skills are imperative.
VSCPA: What non-accounting skills are important for a CFO?
GT: Many CFO roles include responsibilities in areas such as human resources, information technology, legal and compliance, administration, etc. It is essential to further develop your non-accounting and non-financial skill sets if you want to be a successful CFO. It is also important to be a great corporate citizen that reaches into your community to help. This is good for you, your team, your organization and your community. This will also help to enhance the CPA profession.
---
Bruce Enger, CPA
The Long & Foster Companies
Chantilly 
VSCPA: What led you to accounting as a career?
BE: I had no intention to pursue accounting, and it actually was my least favorite subject in college.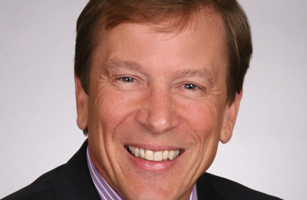 I was heading to law school, and had a business management undergrad degree. I changed my mind after I got accepted to law school and ended up in the heavy/highway construction industry for 15 years.
VSCPA: What led you to the CFO position?
I worked in several areas in the construction world, for a very large public company, mostly around operations and business development. The operations side led me towards some general management and overseeing offices. Then I left the construction industry and took a position with a real estate brokerage as a CFO/COO.  It was a smaller company, but my broad experience and knowledge of running companies led me to the position and it afforded me many opportunities to expand my experience. I was always very good at anything financial and strategic and just kept pushing myself to learn and expand. I left that company after several years, after we sold it, and then eventually accepted my current CFO position. 
VSCPA: How does the CPA credential, and the training and preparation it entails, help you as CFO?
I didn't pursue my CPA until I was in my current position. I obtained an MBA 10 years out of college, and the CPA 25 years out of college. I think that because I wasn't a typical accountant who didn't follow the traditional career path, obtaining my CPA credentials later in my career was much more valuable. The training and education from the CPA does help in my CFO role in being responsible for all the financial and accounting operations of our companies, and the discipline and understanding of the various fields of study are very valuable for any CFO.   
VSCPA: What are the most important skills needed to be an effective CFO?
BE: As a CFO of a very large company, the most important skills are not necessarily technical or accounting in nature. I think my broad experience in areas other than accounting is what has made my career progress. And in saying that, I strongly believe the strongest skills for a CFO are not accounting, but are: broad finance and legal knowledge, excellent communication skills, a good leader, strategic thinking and ability to solve quickly and explain succinctly (a difficulty many accounting people have), broad operations knowledge and an outgoing, confident and trustworthy demeanor. And obviously a base well-grounded in accounting and financial statements.
---
Monique Valentine Ford, CPA
Associated General Contractors of America
Arlington
VSCPA: What led you to accounting as a career?
MVF: I have been interested in accounting as a career ever since I was in middle school.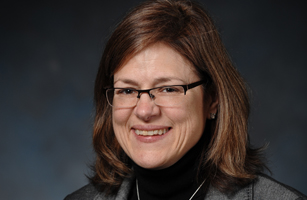 My mother was a bookkeeper before she was married and she had her bookkeeping textbook on the bookcase in our home. I remember spending hours going through the book. I was fascinated by how it all worked and loved that in the end, everything reconciled nicely. In high school, I took an accounting class to see if I would like it and fell in love instantly. At that point, I knew that was the career path for me.
VSCPA: What led you to the CFO position?
MVF: I started my professional career in public accounting and worked my way to partner in a local CPA firm. I was working long hours, commuting over two hours each way to work and was a newlywed at the time. I needed a change and decided to leave public accounting and work in private industry, hoping it would be less stressful and would require fewer hours. I went to work for a doctor's office as the controller and was not satisfied with the day-to-day work and was not feeling challenged. So I found a controller job in the nonprofit world. I worked hard, took on more responsibilities along the way and participated in making strategic decisions for the organizations which I worked for. For my efforts, I was rewarded with promotions along the way, eventually working my way up to the CFO position. 
VSCPA: How does the CPA credential, and the training and preparation it entails, help you as CFO?
MVF: So much of what I do every day uses the training I received as a CPA. As the CFO of an organization, I am involved in many aspects of the organization, not just financial statement preparation. CPAs are the trusted business advisor and that is exactly what I do as a CFO. CPAs are trained in GAAP, audit, tax and law. I use each of these areas every day in my work as a CFO. I must understand the rules for financial reporting to ensure our financial reports are prepared correctly, I review contracts for financial pitfalls or unfair provisions, I am responsible for the filing of all the organizations tax filings, I participate in our senior leadership team, and the list goes on.  Without the training I received I would have struggled to get to a top leadership position.
VSCPA: What are the most important skills needed to be an effective CFO?
MVF: You are probably expecting me to say being a good leader, being good with numbers, being detail-oriented and all the typical skills of CPAs. However, I personally think the most important skill for an effective CFO is being able to see the big picture. As a CFO, I have to be able to see the strategic benefit of decisions that are being made and how they will impact the organization financially and as a whole. I can't do this if I only focus on the details of the specific event or transaction. I have to be able to see the forest through the trees. Sometimes this is not easy to do but by always paying close attention to what is going on in the organization and outside the organization helps me to see the bigger picture. We can't be focused on our silos and expect to be able to make decisions that benefit the organization as a whole.
VSCPA: What non-accounting skills are important for a CFO?
MVF: The most important skill for any person in a leadership position, especially CFO's, is to be a good listener and with that goes being a good communicator. So much of what I do each and every day involves listening to what is going on around me. This helps me to learn what is happening that will affect the financial reports that we prepare for our management and our board and helps me to see where I can be of assistance to others in the office, which helps to build a cohesive team.