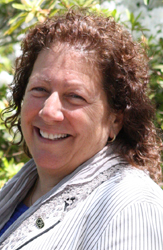 The Tax Division of the American Institute of CPAs (AICPA) honored VSCPA Board of Directors Chair Lisa Germano, CPA, with the Arthur J. Dixon Memorial Award, the highest honor the accounting profession bestows in the area of taxation.
The AICPA established the award in 1981 in honor of the late Arthur Dixon, former chair of its Tax Executive Committee, to honor outstanding CPAs in the tax field.
"Receiving this award made me look back to help me see how I could possibly have been considered for this honor," Germano said. "In so doing, I realized that I am a composition of the CPAs who came before me. I watched them and learned from them. From what I observed, I created my own barometer and thought process to make my own judgement and provide ideas for each committee I served. I hope those who come after me find the same friendships I treasure and which motivate me to be my best."
Germano, president at Actuarial Benefits & Design in Midlothian, received the award at the AICPA's Fall Tax Division meeting in Washington on Wednesday night. She is a nationally recognized expert on pensions and employee benefits and has served on the U.S. Internal Revenue Service's (IRS) Information Reporting Program Advisory Committee.
She has volunteered with the AICPA and the VSCPA for 25 years, having served on the VSCPA and VSCPA Educational Foundation boards of directors and the VSCPA Political Action Committee (VSCPA PAC) Board of Trustees, along with numerous committees and task forces. For the AICPA, she has served on the organization's Governing Council, Board of Directors, Tax Executive Committee, Financial Literacy Commission and numerous other committees and task forces.
In the community, she is a co-founder of the Joan Grossmann Fegely Foundation for Ovarian Cancer, Education and Research and Rapids Baseball Incorporated, a youth leadership nonprofit, and is active with numerous other groups, including the National Multiple Sclerosis Society.