With tax season coming up, the VSCPA is touching base with its tax practitioners to determine what makes them tick and what they'd like to see change in the tax field. Our first spotlight is Tim Counts, CPA, a sole proprietor in Chesterfield who established his practice in 2014 after years in corporate finance.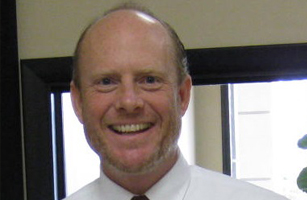 VSCPA: What made you decide to specialize in tax?
Tim Counts: The business decision was to establish a client base that would allow for repeat business. Professionally, I wanted to learn more about the code, the history, the reason and be able to convey it to clients in a way they could understand. 

VSCPA: How much did you know about busy season when you made that decision?
TC: Before I started my own firm, I worked for H&R Block. I was the controller of a company, and in my off time I worked part-time with H&R for two years. This was a great introduction to what busy is about. Seven years later I opened my own firm.

VSCPA: What's been the biggest change in tax since you started your career?
TC: Security awareness. Each day, a data breach can happen. The biggest change is being proactive, and the software companies are helping. The other is going from paper filing and printed publications to electronic. I think 2013 was the last year publication 17 was available in print.

VSCPA: What are your top three ways to stay sane during busy season?
TC: Laugh, keep my office organized (let my support staff do their job) and remember I need rest to be my best.

VSCPA: What's your favorite part about being a tax professional?
TC: Meeting folks year after year. Taking care of what clients find very complicated. I also enjoy the tax advisory and tax resolution cases.

VSCPA: If you could change one thing about your job, what would it be?
TC: Nothing — things are going pretty smooth. Growth is double digits year over year. I do not know how long that will continue, but I am grateful. I have great support staff. Nothing comes to mind that I want to change right now.