With tax season coming up, the VSCPA is touching base with its tax practitioners to determine what makes them tick and what they'd like to see change in the tax field. Our latest spotlight is Mariam Virag, CPA, senior tax manager with Nicholas, Jones & Co. in Culpeper.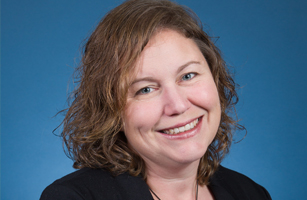 VSCPA: What made you decide to specialize in tax?
Mariam Virag: It only took a couple years of working as a junior on the audit team to help me decide that tax was where I belonged!

VSCPA: How much did you know about busy season when you made that decision?
MV: I knew there was a tax season, what they failed to explain to me was that there isn't just one…it's more like busy seasons. Even though the firm I was with stopped doing payroll and audit, there were still multiple seasons…the regular tax season encompassed income, business licenses and property returns, but then we had the first extension season, second extension season and projection season before we turned right around the corner into tax season again! (At some point was I was taught not to use the phrase busy season because it a client might take it to mean we were too busy for them!) 

VSCPA: What's been the biggest change in tax since you started your career?
MV: Aside from the constant changes in the tax rules, there are really two major changes since I started that come to mind immediately: The use of LLCs as a business entity type and the elimination of the August 1040 first extension deadline.

VSCPA: What are your top three ways to stay sane during busy season?
MV: Here is what I try to do to reduce the tax season stress:
Make every effort to eat correctly and try to be active during the day whenever possible.
Take part in social activities hosted by the firm; this helps lighten the tension when we're all tired.
I work for a firm that is local and family-friendly. It is a major stress relief to know that they understand when I need to use a little time here and there to talk to my kids or run them to an activity.  (My old commute was one-and-a-half hours each way to work.) 
VSCPA: What's your favorite part about being a tax professional?
MV: I most enjoy helping small business clients to get set up and plan for taxes so that there are no surprises when their returns are due.  I enjoy working with them throughout the year and getting to know their businesses so that we can be more proactive than reactive.

VSCPA: If you could change one thing about your job, what would it be?
MV: I think I would change the March and April deadlines by adding at least two weeks. Tax law changes are close to year-end, forms are often not finalized on timeand we are expected to have the first batch of business returns done by March 15. It feels shorter and shorter each year, so I would love to see that stretched out just a little to ease the burden on smaller firms.